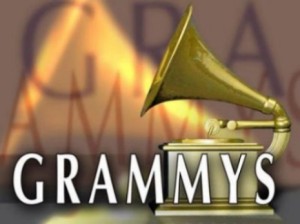 Macklemore & Ryan Lewis, the Seattle hip-hop duo, was named best new artist at the 56th Grammy Awards last night.
They also walked away with two awards for their song "Thrift Shop": Best Rap Performance and Best Rap Song. Plus, their album "The Heist" scored Rap Album of the Year.
Lorde won song of the year for "Royals" and it was Kacey Musgraves who won song of the year and album of the year in the country categories.
Here are the major award winners:
Record of the year"Get Lucky" — Daft Punk featuring Pharrell Williams and Nile Rodgers — WINNER
Album of the year"Random Access Memories" — Daft Punk — WINNER
Song of the year"Royals" — Lorde — WINNER
Best new artistMacklemore & Ryan Lewis — WINNER
Best pop solo performanceLorde — "Royals" — WINNER
Best pop duo/group performanceDaft Punk featuring Pharrell Williams and Nile Rodgers — "Get Lucky" — WINNER
Best pop vocal albumBruno Mars — "Unorthodox Jukebox" — WINNER
Best dance/electronica album"Random Access Memories" — Daft Punk — WINNER
Best traditional pop vocal album"To Be Loved" — Michael Bublé — WINNER
Best rock performanceImagine Dragons — "Radioactive" — WINNER
Best metal performancesBlack Sabbath — "God is Dead?" — WINNER
Best rock song"Cut Me Some Slack" — Paul McCartney, Dave Grohl, Krist Novoselic, Pat Smear — WINNER
Best rock albumLed Zeppelin — "Celebration Day" — WINNER
Best alternative music albumVampire Weekend — "Modern Vampires of the City" — WINNER
Best R&B performanceSnarky Puppy with Lala Hathaway — "Something" — WINNER
Best traditional R&B performanceGary Clark Jr. — "Please Come Home" — WINNER
Best R&B song"Pusher Love Girl" — Justin Timberlake — WINNER
Best urban contemporary albumRihanna — "Unapologetic" — WINNER
Best R&B albumAlicia Keys — "Girl on Fire" — WINNER
Best rap performanceMacklemore & Ryan Lewis featuring Wanz — "Thrift Shop" — WINNER
Best rap/sung collaborationJay Z featuring Justin Timberlake — "Holy Grail" — WINNER
Best rap song"Thrift Shop" — Macklemore & Ryan Lewis — WINNER
Best rap albumMacklemore & Ryan Lewis — "The Heist" — WINNER
Best country solo performanceDarius Rucker — "Wagon Wheel" — WINNER
Best country duo/group performanceThe Civil Wars — "From This Valley" — WINNER
Best country song"Merry Go 'Round" — Kacey Musgraves — WINNER
Best country albumKacey Musgraves — "Same Trailer Different Park" — WINNER
Best compilation soundtrack for visual media"Sound City: Real to Reel" — WINNER
Best song written for visual mediaAdele — "Skyfall" — "Skyfall" — WINNER
Best music videoJustin Timberlake featuring Jay Z — "Suit & Tie" — WINNER
Best music filmPaul McCartney — "Live Kisses" — WINNER