1963
Dallas nightclub owner Jack Ruby shot and killed Lee Harvey Oswald live on national television.
This came two days after the assassination of John F. Kennedy. Mr. Ruby said he killed Mr. Oswald because "he was distraught about the president's assassination, and he just couldn't stand the thought of Mrs. Kennedy having to stand through a trial"
The Warren Commission Report, the government's official report, suggested Ruby acted alone, as did Lee Harvey Oswald. I guess we'll  never know the truth. 
1971
Hijacker Dan Cooper, known as D.B. Cooper, parachuted from a Northwest Airlines 727 over Washington state with $200,000 in ransom money.
This was the only act of air piracy in American History to go unsolved! What a great story!!!
This HERE is a good read on the story
and then lastly…
2013
Pope Francis displayed relics believed to be the bones of St. Peter at a mass in St. Peter's Square.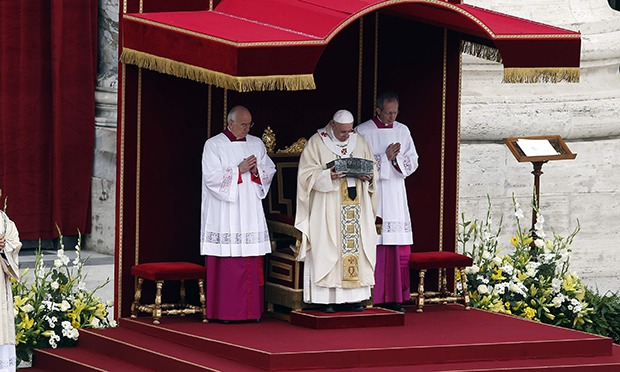 It was the first time the bones have ever been shown to the public.
-Tyler Jackson