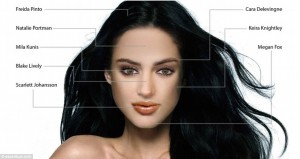 Men and women have different ideas of what a pretty woman looks like.
Researchers asked men and women to build up a perfect face from the features of some of the most beautiful women in the world.
They found that men prefer blonde hair, full lips, and strong cheekbones but also a petite nose, less prominent forehead and finer eyebrows.
Women prefer raven hair, a stronger nose and forehead profile, as well as strong brows and narrower bone structure.
The most popular features for men were Shakira's blonde hair, Miranda Kerr's button nose, the forehead of Jennifer Aniston and Angelina Jolie's cheekbones as well as her famously full lips.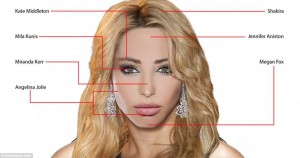 Read more Here!