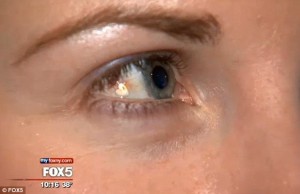 A woman in New York got a piece of platinum jewelry inserted in her eye to set herself apart from the crowd.
The woman got a heart-shaped sequin, measuring 3.5mm, placed on the white of her of right eye ball.
She paid $3,000 for the one minute-long procedure.
She said she got it for a conversation maker and it will be her unique factor.
Read More Here!