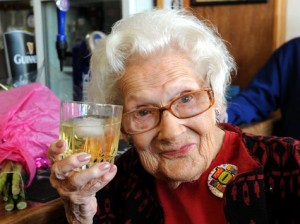 A 100-year-old woman in England credits living as long as she has to drinking whiskey and smoking cigarettes.
She started smoking at 16 and has smoked an estimated 460,000 after averaging 15 cigarettes a day.
She plans to quit smoking because of the price increase but admitted that probably won't happen.
She celebrated her 100th birthday by going to the bar with friends and had a few drinks.
Read more here!