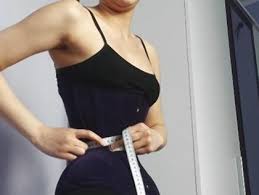 Allegedly, the corset diet helps women lose weight and shrinking their waist by up to six inches.
The corset diet consists of wearing a tightly laced corset for several hours a day.
One doctor claims some of his patients have lost six inches from their waistline by wearing the garment for three to five hours a day, before working their way up to 12 hours.
He says the discomfort caused by a tight corset compressing the bottom ribs can make the wearer eat less and the extra layer and pressure will cause you to sweat, leading to even more weight loss.
Read More Here!