1933
Wiley Post, aboard his beloved plane, The Winnie Mae, ended his around-the-world flight! He had traveled 15,596 miles in 7 days, 18 hours and 45 minutes! Impressive!!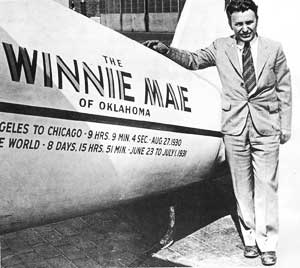 1975
Confederate General Robert E. Lee had his U.S. citizenship restored by the U.S. Congress!
How we see The South:
How The South sees The South:
1989
The King, George Strait, had the #1 song in the land with:
What's Going On in Your World
1991
Jeffrey Dahmer was arrested after Milwaukee police found 11 skulls, three headless torsos and other body parts in his apartment.  Dahmer confessed to killing 17 men.
So sick.
1994
O.J. Simpson pleaded "absolutely 100-percent not guilty" to charges he killed his ex-wife Nicoleand her friend, Ron Goldman.
Whatever, bro.
and then lastly…
1940
Happy Birthday to the legendary Alex Trebek!
TV game shows wouldn't be the same without him!
Here's my favorite Alex Trebek moment:
-Tyler Jackson
Comments
comments