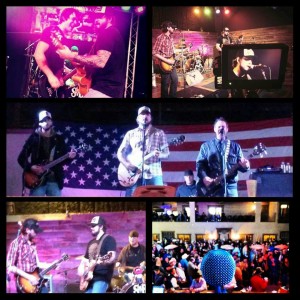 "When dealing with the stresses of life, some of us find ourselves at the bottom of a bottle. Our new single "When the Whiskey Starts Talkin" is about how those short moments of pleasure through the indulgence of alcohol can lead to more problems and stress…" Scott Brown knows a thing or two about stressful situations. The young frontman of country act Scooter Brown is an Iraq war veteran–having completed one tour of combat duty as a U.S. Marine. When faced with the daunting decision to either reenlist or pursue music, Brown chose to trade in his rifle for a guitar and put together a band with some of the best musicians Texas has to offer.
Come out early for $ .75 Tacos, $1.25 Double Decker Tacos and $ .50 Wings!!
$3 Michelob and Shock Top Pints!
Comments
comments