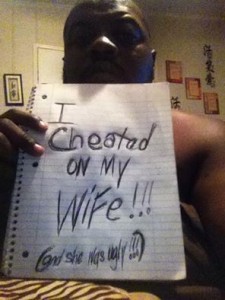 A man who cheated on his wife posted a picture on Facebook of himself holding a sign that says, "I cheated on my wife (and she was ugly)".
The cheater said he has to get 10,000 likes on the photo for her to take him back.
The two got married in 2010 but he has cheated on her several times. The two were separated, but he recently asked her if she will marry him again.
Read more here!