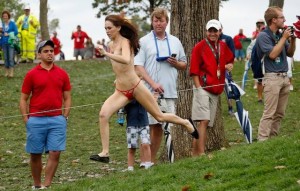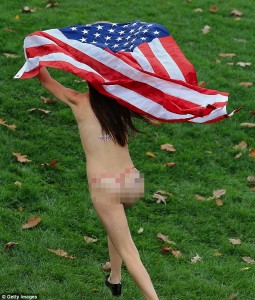 A patriotic streaker gatecrashed the 18th hole of the Presidents Cup and managed to evade law enforcement at Muirfield Village Golf Club in Dublin, Ohio.
She ran onto the fairway wearing black flats, a red g-string underwear, an American flag and what appeared to be stickers on her chest and back that read "Support Our Troops".
As for the match, the Americans defeated the international squad when Tiger Woods delivered the winning point.