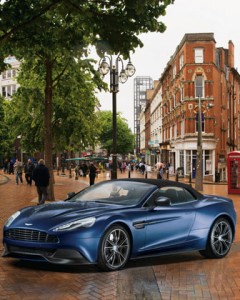 Neiman Marcus unveiled its 'Fantasy Gifts and Experiences' list from the annual Christmas Book … and it includes a gift that costs almost $2 million.
The "Forevermark ultimate diamond experience" costs $1.85 million and allows the owner to explore the diamond's journey with a trip to London.
They'll then take a boat to the Namibia coast where the diamond was discovered on the ocean's floor, explore the rough diamond sorting house before ending in New York City to visit the diamond ring's designers.
There's also a custom Neiman Marcus 2014 Aston Martin Vanquish Volante car, one of only 10 in the world which costs $344,500.
Check out the entire list here!