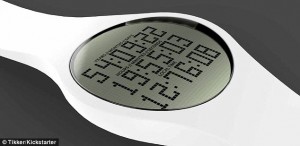 A new watch can now determine when you're going to die… down to the second.
You fill out a survery and answer questions about your medical history, then the watch, called the Tikker, calculates when your time here on Earth is going to run out.
The watch starts counting down to the exact second when it guesstimates you'll be dead.
Instead of being morbid, the creator says the watch is actually a way for us to enjoy the time that we have left on Earth; to be aware of our mortality in order to not waste our time.
Read More here!