The Class of 2022 was announced Tuesday morning for the Country Music Hall of Fame and it's got a well-deserved name on there.
Keith Whitley was announced as the newest member-elect, along with legendary singer-pianist Jerry Lee Lewis and music executive Joe Galante.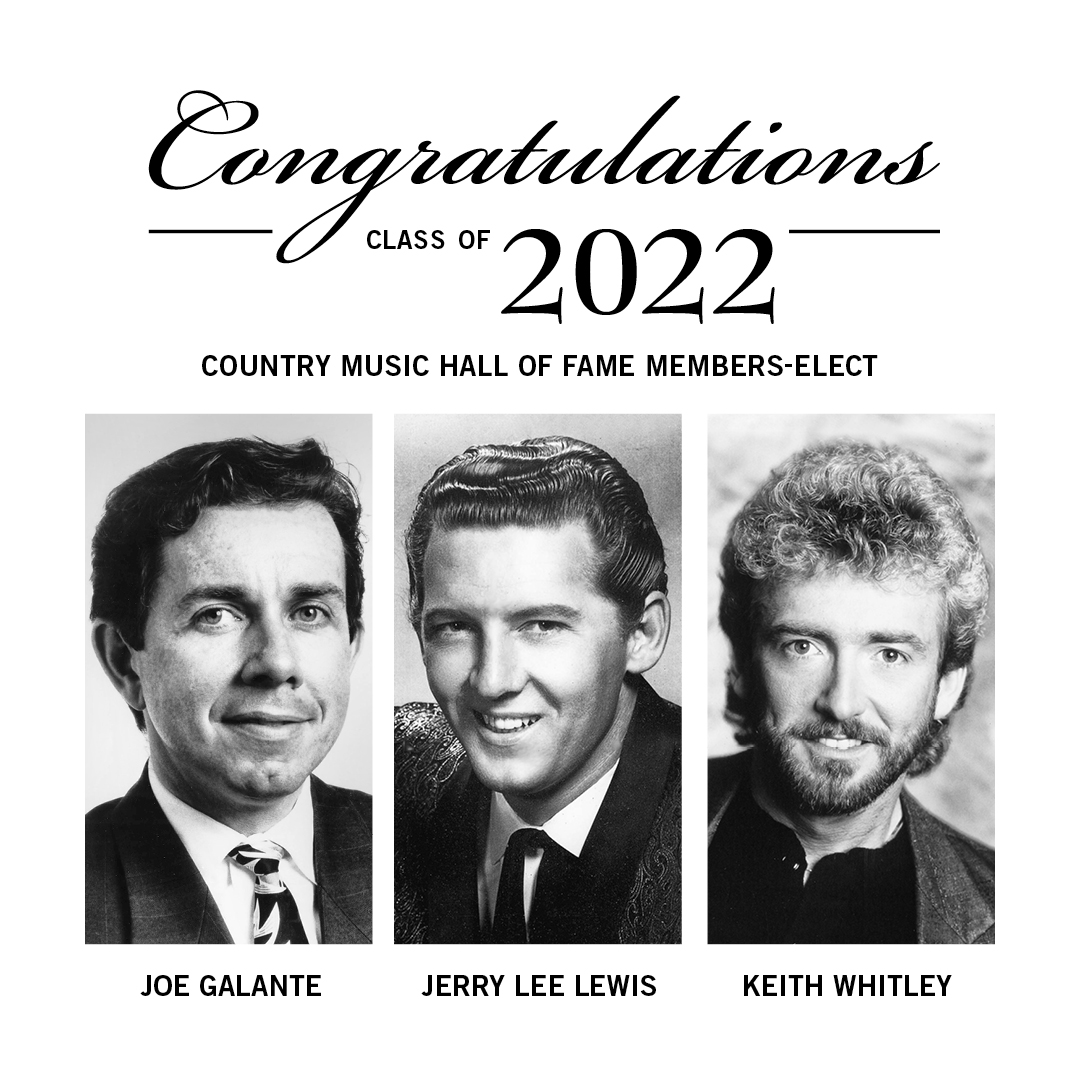 Whitley, of course, is a tragic tale. He was only 34 when he died in 1989 from acute ethanolism, or alcohol poisoning. Prior to his death, he had released only two albums,  L.A. to Miami in 1985 and Don't Close Your Eyes in 1988. It was Don't Close Your Eyes that saw three singles reach No. 1 – "When You Say Nothing at All," "I'm No Stranger to the Rain," and "Don't Close Your Eyes."
Whitley also had several posthumous releases, including I Wonder Do You Think of Me, which was released three months after his passing.
Lewis, meanwhile, is a legendary figure in the early days of Rock and Roll, bursting onto the scene with hits like "Great Balls of Fire" and "Whole Lotta Shakin' Goin' On."
A controversial figure, Lewis was blacklisted for several years after word spread about his marriage to his 13-year-old cousin, Myra. "The Killer," however, returned to the country scene in the late 60s with singles such as "What Made Milwaukee Famous (Has Made a Loser Out of Me)" and "She Even Woke Me Up to Say Goodbye."
Galante was the youngest ever at the time to lead a major Nashville label when he took over RCA Nashville at 32. He paved the way for a number of the biggest names in 90s Country, include Clint Black, Vince Gill, Martina McBride, and Whitely, himself.
No word was given on when the Medallion Ceremony for the Class of 2022 will be held.
Comments
comments