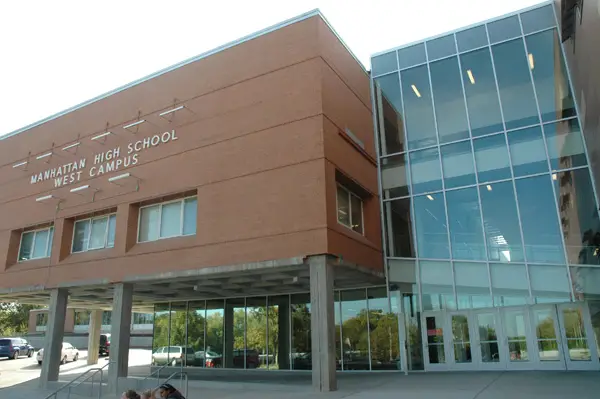 An investigation is underway after a small fire was reported Monday inside a bathroom at Manhattan High School's west campus.
In a letter sent to parents Monday evening, Principal Michael Dorst noted that students reported to a teacher around 10:30 a.m. that the soap dispenser in a boys' bathroom in the F hall had been lit on fire. The fire was quickly extinguished.
Dorst says Manhattan Fire, the Riley County Police Department and MHS administration are conducting an investigation. A post of the soap dispenser on fire was reportedly shared on Snapchat.
Anyone with information to share can contact MFD, RCPD, the school resource officer or their grade level administrator.
Dorst says the safety of MHS students and staff is a top priority.
Comments
comments