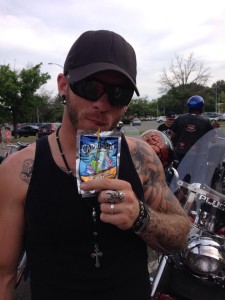 A little more than a year after his high-profile engagement to Jana Kramer ended, Brantley Gilbert announced engaged to a hometown girl he's known for 10 years.
Brantley explains, "It was one of those things that was on and off for few years – mostly on – and then she was the one that got away for about five years. It came back around and I've never been happier. This little one, she's the one, and I'm a pretty stoked dude. I'm pretty excited to say the least."
The singer admits, "You'll hear her in most of my songs," pointing to his 2012 tune "More than Miles" as an example, with lyrics like: "Cause that girl's in every song I sing/She's in every song I write/And that six string ridin' in her seat/Won't keep me warm tonight."
While Gilbert didn't share his fiancée's name, he did say she's a teacher.
Comments
comments