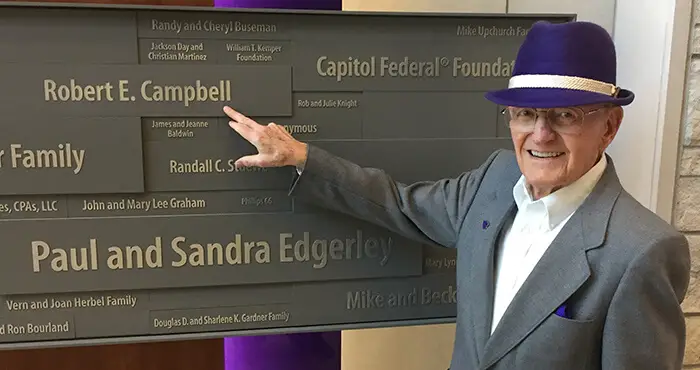 A late Wichita businessman's estate includes a $17 million scholarship and recognition fund that is being established at Kansas State University.
According to a release from the university Thursday, Robert "Bob" Campbell, who owned and operated his oil and gas operation in Wichita for 56 years, left the gift as part of his estate following his March 2021 passing. The World War II Army veteran graduated from K-State in 1950 and launched his company in 1963. He was inducted into the K-State College of Business Administration Distinguished Business Leaders Hall of Fame in 2016.
The Robert E. Campbell Opportunity Scholarship and Opportunity Scholars Recognition Fund is in addition to a $1 million gift Campbell made to the College of Business Administration in 2018.
K-State President Richard Linton in a statement said "thousands of students will benefit from this incredible gift." He says they are grateful for the generosity and support.
The post Campbell's $17 million gift to establish scholarships for K-State students appeared first on News Radio KMAN.
Comments
comments