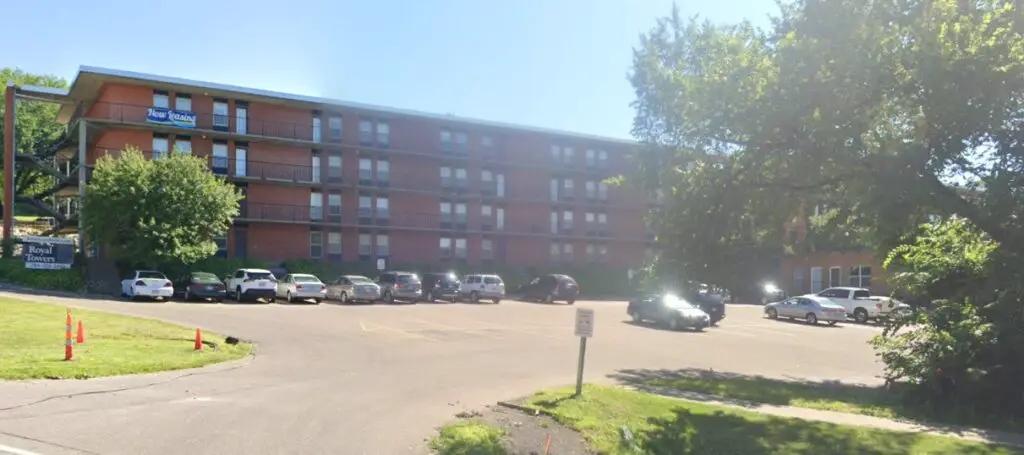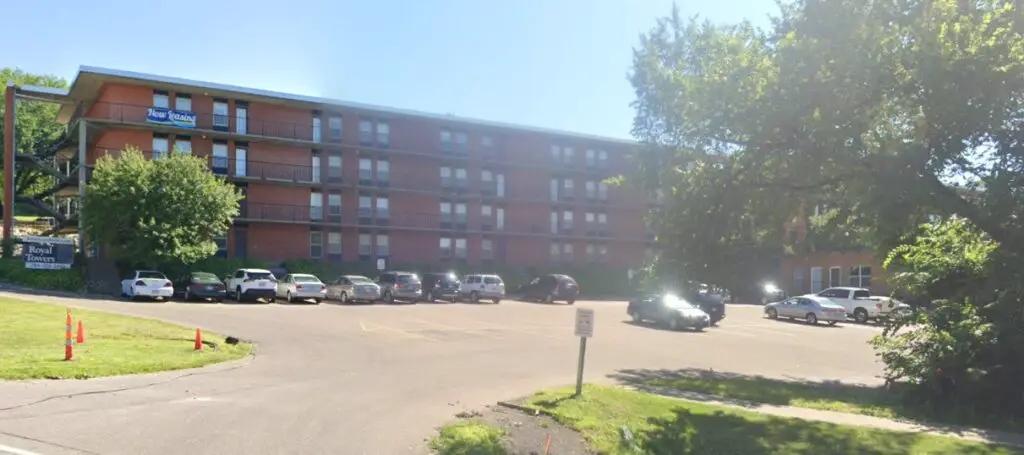 Residents living in the Royal Towers apartment building, located near the Kansas State University campus will soon need to find a new home.
The Manhattan Fire Department's Risk Reduction Services sent a notice to tenants March 3 stating the building, located at 1700 North Manhattan Ave.  is being condemned, noting a March 16 deadline for corrective action by the property owner, TD Invest LLC, which took over management of the property from The Prime Company in January.
Some residents interpreted that as an eviction notice. Manhattan City Manager Ron Fehr says it's actually more of a start date for residents to begin planning their next course of action.
Resident Brett Cale told the Manhattan City Commission Tuesday that the landlord informed he and tenants a day earlier they would not be willing to compensate for damage or evictions.
0307-Cale residents being scammed
Another resident who spoke to city officials Tuesday was James Rickert who says communication between the City of Manhattan, the property owner and tenants has been "remarkably poor." He spoke to residents feeling unsafe given the building's current status.
0307-Rickert just want to feel safe
Cale echoed those sentiments, noting he hopes the city can find a way to assist patrons.
0307-Cale not willing to compensate
In an email to KMAN Thursday, Deputy Manhattan Fire Chief Ryan Almes noted an engineering report, submitted by the property manager to the city, stated that "walkways should be limited to foot traffic only" and that "moving operations of heavy furniture should be halted until [temporary]shoring is in place." He says they don't want all residents moving out at the same time as it may stress the walkways and stairwells.
Almes says the fire department will work with residents to move out in phases and says they want to help ensure residents have a place to move to. He
shared with KMAN items that were outlined in the notice to the property owner:
1) Widespread spalling of concrete walkways and stairs with areas where concrete is cracked, pulverized, buckled, dislodged, or completely missing exposing deteriorated steel.
2) The walking surfaces of the building are deteriorated to the point that it is hazardous to the means of egress.
3) Large, displaced cracks, and delamination of concrete beams supporting the stairs, exposing the reinforcing steel which is showing signs of deterioration.
The building, which was constructed in 1966, came to attention last fall when a viral video, posted to Tik Tok by Cale showed some of the dilapidation of the building. A similar complaint was submitted to the Manhattan Fire Department in 2019, and the owner was required then to have a structural engineer evaluate the integrity of the exterior balconies and prescribe necessary repairs, which were completed.
Comments
comments