Temperatures in Northeast Kansas are expected to get into the ridiculous levels over the next week.
Like, ludicrously hot.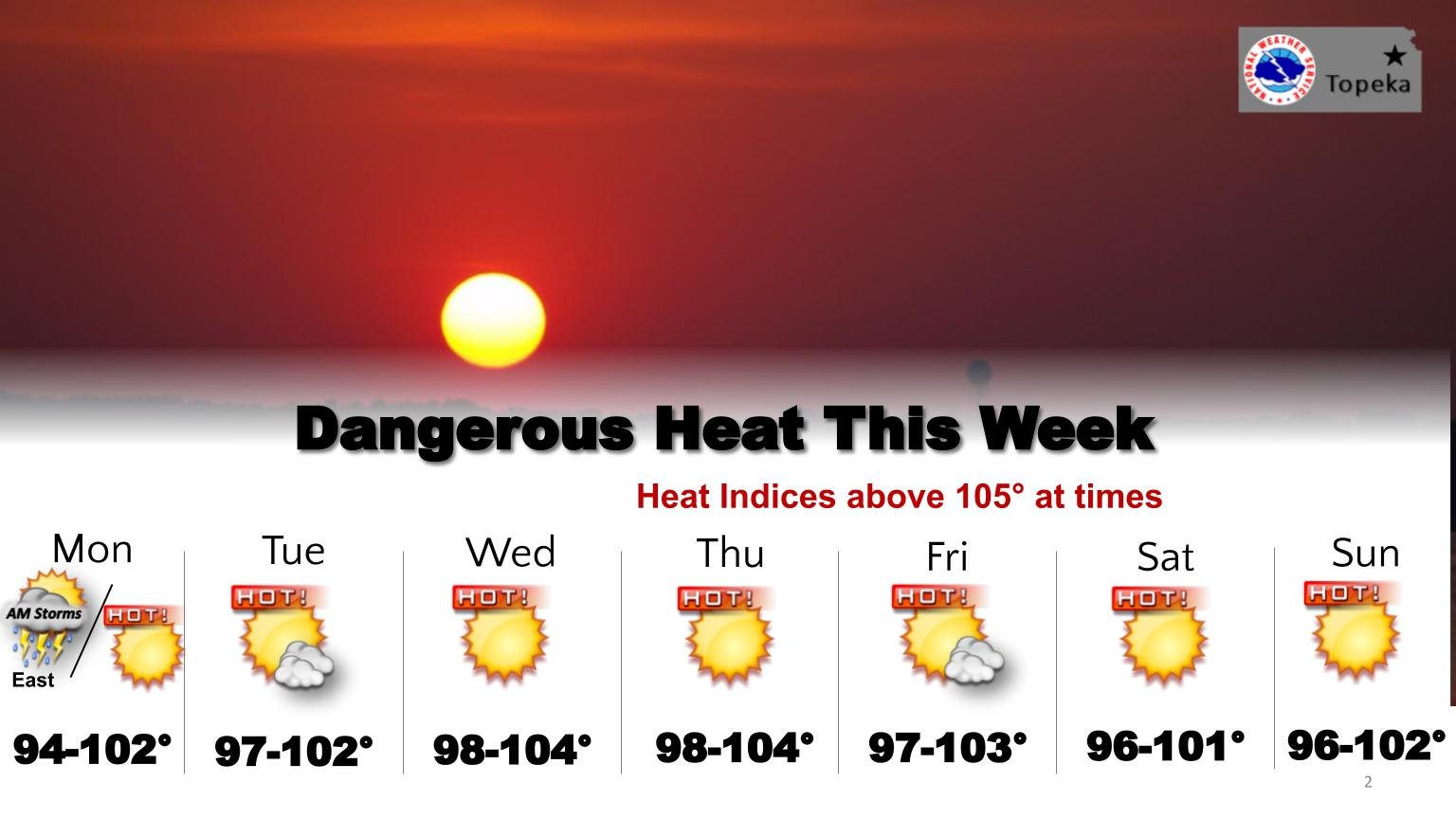 A heat advisory is in effect from Monday at 1 p.m. until Thursday at 9 p.m. As always with this kind of heat, the recommendation is to limit outdoor activities, wear light clothing, drink plenty of water, and never, NEVER leave kids or pets locked in a vehicle.
Researchers actually went full-on Mythbusters with how hot it gets inside a car. They found that, after an hour, your steering wheel gets up to near 130 degrees. That's when second-degree burns are possible. Just the air temperature, alone, inside a car on a 100 degree day reaches 115. Seats get to 123 and the dashboard, especially if you don't have a sunscreen, can reach nearly 160 degrees.
So, yeah. Don't leave anyone locked in a car.
Comments
comments