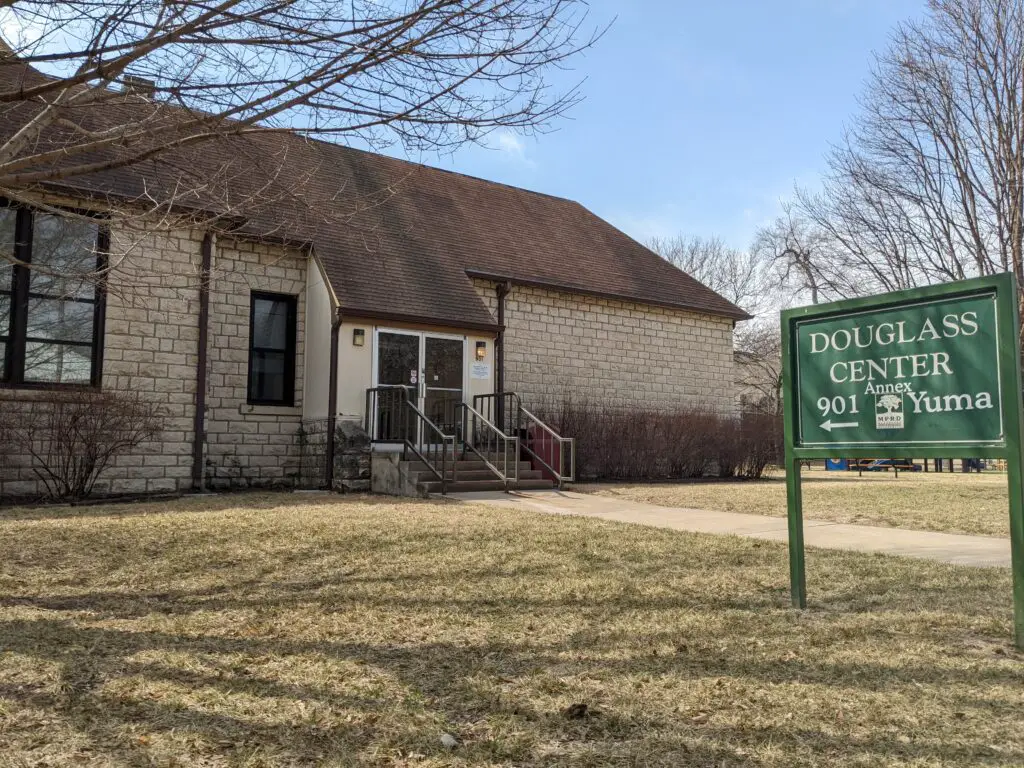 As the Douglass Activity Center nears its one year anniversary, the center's director is working to renovate a kitchen space in the nearby Douglass Center Annex.
"When I came in 2011, the kitchen had been closed for years," said Director Dave Baker on KMAN's In Focus Wednesday. "With the new facility we've been able to completely remodel and update the Douglass Center, I think it's time now to try to do the same thing with the Douglass School."
The now-named Annex building was built in 1903 and provided education to the Black community of Manhattan during segregation until the practice was ruled unconstitutional in 1954. The school closed in 1962 and was utilized as a school district maintenance building until being purchased by the City of Manhattan as an annex to the Douglass Community Recreation Center — formerly a United Service Organization (USO) hall for Black soldiers during and following World War II.
"It was the grade school that I went to, it is basically a four-room school," says Baker. "I believe in the eighties, they took the principal's office — which I got spankings in on occasion — and they converted it to a kitchen."
The kitchen was used as a space to serve community dinners for area senior residents, similar to what is currently offered at the Riley County Seniors' Service Center says Baker. He says some work was done at the building in the eighties, but little in the way of upgrades have occurred since.
"Primarily what we need to do is replace the stove," he says. "There's an old gas stove that's there — we're going to try to replace that with an electric stove and a refrigerator, and a new sink, new flooring and some new cabinetry and that's basically all you can do because it's a very small space."
Baker says he's in the process of making that happen, having recently had a visit with Manhattan's code enforcement officials to assess what needs to be done to bring the space up to code. The project is being supported by a donation from the GMCF's Wareham Family Foundation in the realm of $15,000.
Baker's an old friend of Jim Wareham, who played baseball for Baker's father.
"They make a donation to the community every year," says Baker. "So that's how we were able to do the funding for this  to get the things that we need."
When all is said and done, Baker envisions a community gathering space with the capability for educational offerings for residents as well.
"I have spoken with UFM and they've talked about having some cooking classes possibly," says Baker. "It's not going to be a full-fledged kitchen, but it'll be something that you could do those kinds of things in."
Click here to listen to the full conversation with Baker.
The post Douglass Center Annex kitchen renovation in the works appeared first on News Radio KMAN.
Comments
comments