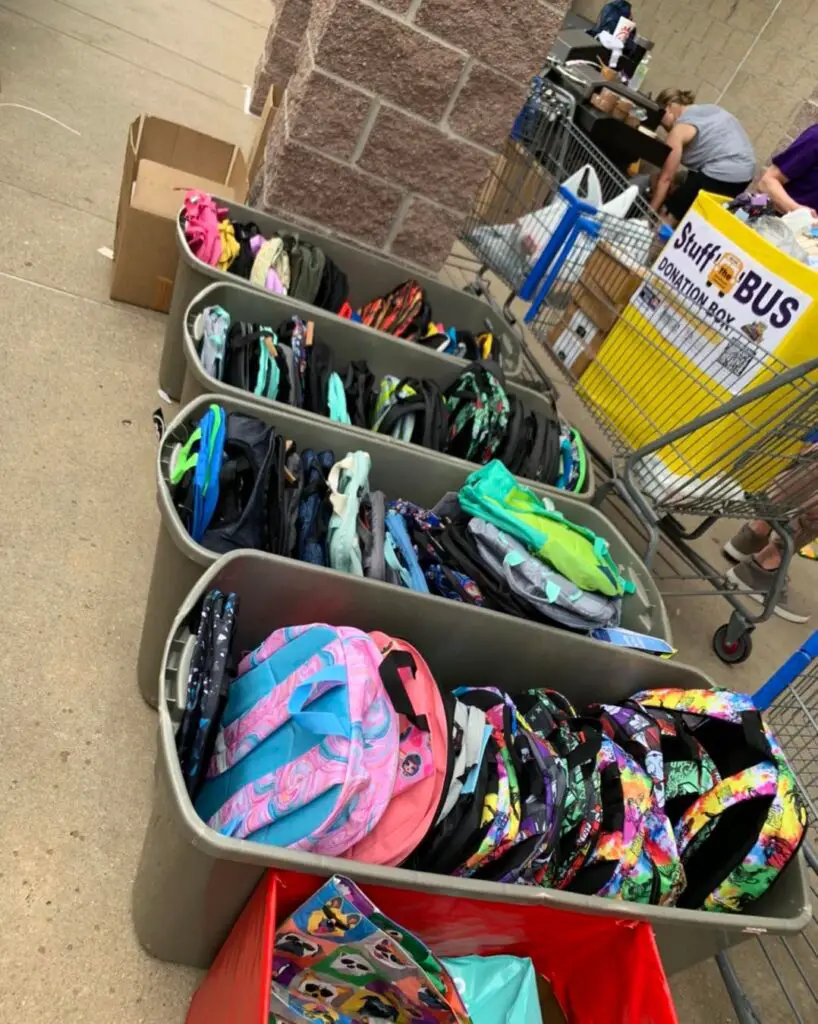 The USD 383 FIT Closet continues efforts to stockpile school supplies for students ahead of the upcoming school year.
FIT Closet Coordinator Tracy Emery provided totals Tuesday from this past weekend's Stuff the Bus event held outside the Manhattan Walmart.
The annual effort is a partnership between Konza United Way, K-State Credit Union and Manhattan Broadcasting.
A variety of other local efforts have helped make a dent to the FIT Closet's needs list including help from Grace Baptist, Crestview Christian and First Presbyterian Churches Tuesday.
Emery says it's a huge benefit to those families in the Manhattan-Ogden School District who need a hand up.
Additionally, Riley County EMS is collecting supplies at its 2011 Claflin Road headquarters through Friday and will be out Saturday, stuffing its ambulance outside the Westloop Dillon's store. Emery says another collection is taking place Saturday at the USD 383 Maintenance Center at 2031 Casement Road.
Backpacks remain a big need especially for middle and high school students as well as headphones and reusable water bottles. The full needs list can be found on the USD 383 FIT Closet Facebook page.
Comments
comments