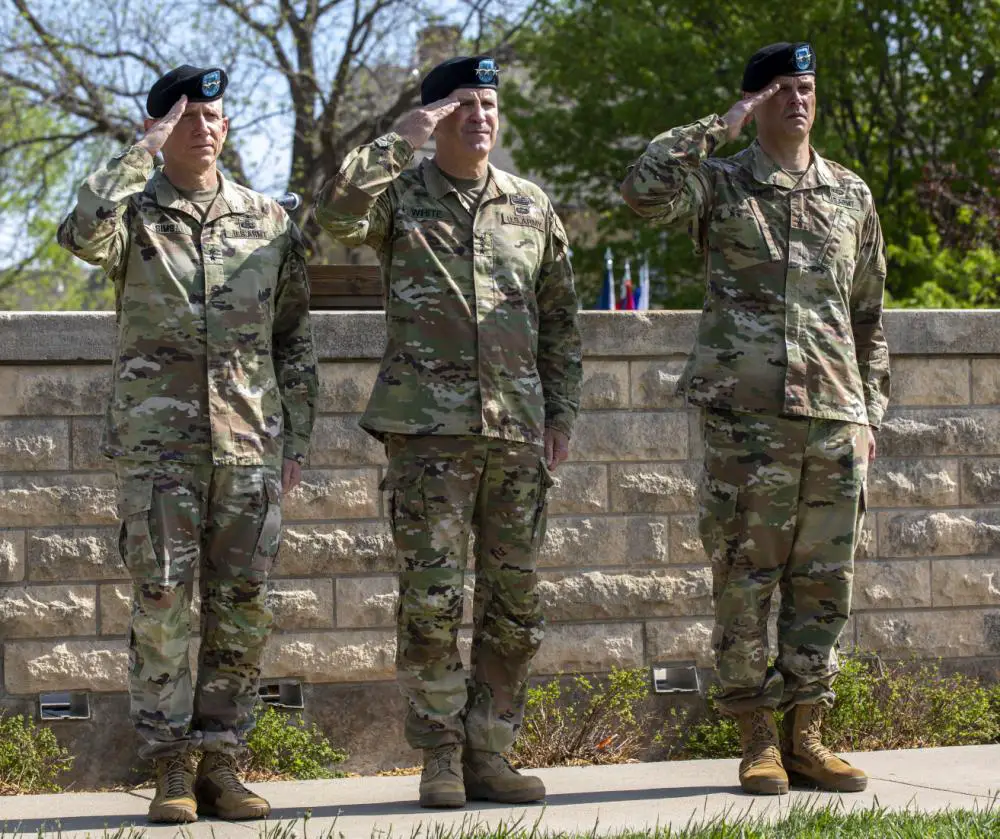 Fort Riley honored its outgoing commanding general with a change of command ceremony Wednesday.
Departing Major General DA Sims has been serving in the role since August of 2020. He says when he first came here he didn't think he would be as attached to the base and the community.
"To leave that is kind of like leaving a family member. But honestly I'm very proud of what the organization has done and what they continue to do both here at home and overseas. To be associated with that and the men and women who wear the same patch, is a great source of pride for me," he said.
Sims says Fort Riley gets undersold by its previous commanding generals, even after hearing about the positive reactions. During his speech, Sims says holding the commanding general position is the best job he's ever had.
"In my 31 years in the Army I've had no job like this. No assignment in which I thought so much about the people in and out of uniform with whom I have served, lived, laughed with and shared both triumphs and hardship. In the last two years I've seen the best of America, witnessed men and women give their all around the globe for their country, their family and those others serving alongside them," he said.
Sims is being succeeded by Major General John Meyer III who was recently the Director of Operations of the US army in Germany. This isn't the first time that Meyer has succeeded Sims.
"It's pretty significant to take over and follow in the footsteps of a leader like Gen. Sims. I had the opportunity in Germany to take command of the 2nd Cavalry Regiment from DA in 2014 and the fact that I get to follow him here in this division and seeing everything that the soldiers and family have done is just a truly remarkable experience," he said.
Meyer, who has been stationed at Fort Riley previously, says he is glad to return and raise his family there. During his speech, Meyer says he helped design memorials for 1st Infantry Division soldiers in Baghdad.
"The names of my friends and my soldiers that I have served with are inscribed on those monuments. So it's extra special for me to come home to Fort Riley and the 1st Infantry Division. It's very humbling for me to command this division and accept the responsibility to care for the soldiers and the families of the 1st Infantry Division and Fort Riley," he said.
Meyer also brought with him the family of a fallen soldier whom he had served with him to the ceremony.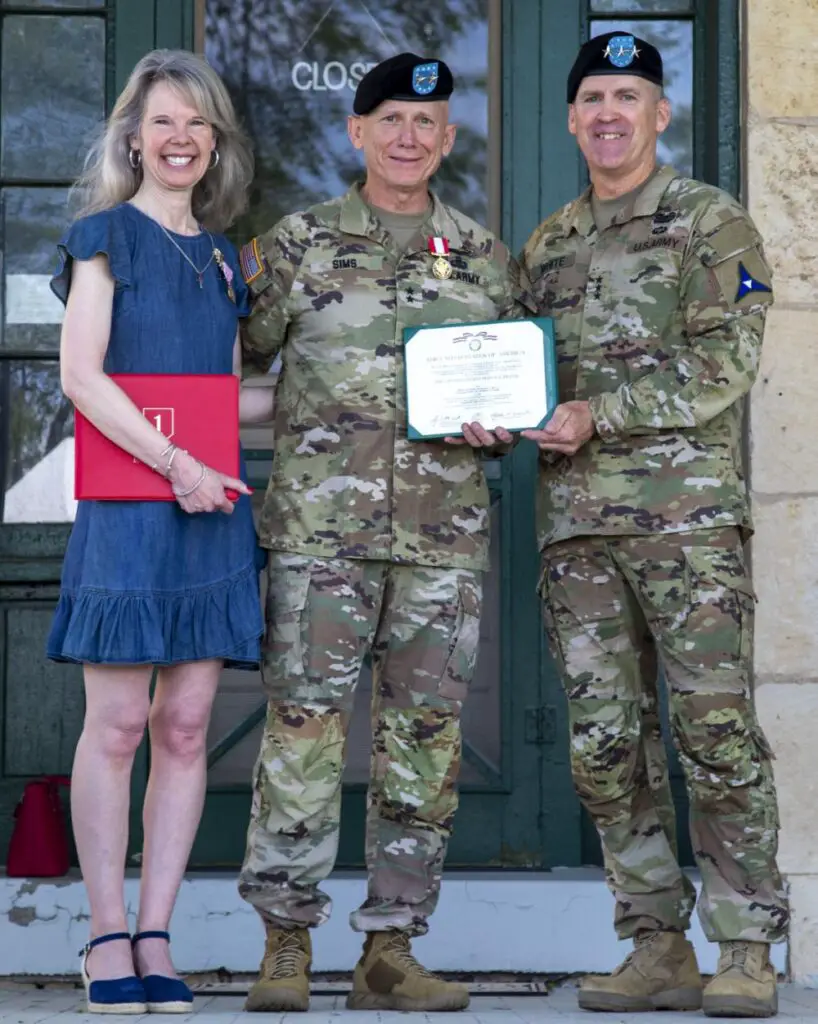 Comments
comments