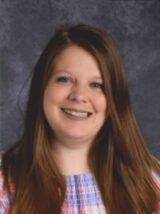 A new principal has been named at College Hill Early Learning Center.
Katie Hagenmaier is succeeding Stephanie Kabriel, who announced her resignation from the school earlier this spring. Hagenmaier is a current 1st grade teacher at Valley Heights USD 498 in Waterville. Prior to that she served as a 4th grade teacher for USD 475 in Junction City.
Her education background includes a Bachelor of Science degree in Elementary Education from Bethany College and a Master's in Educational Administration from Kansas State University.
Hagenmaier will begin her new position with USD 383 on July 1st.
Comments
comments