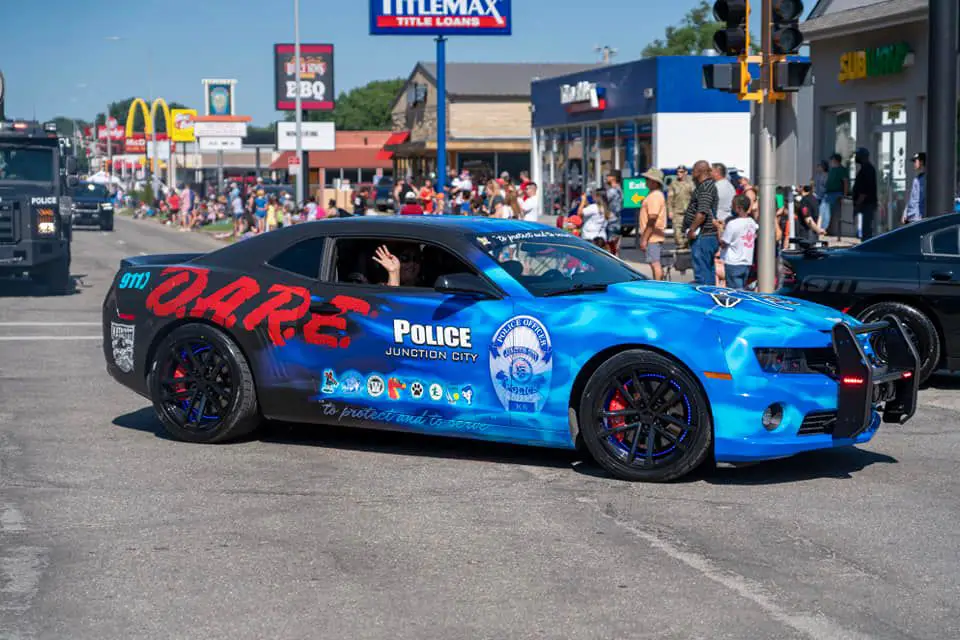 The Junction City Police Department unveiled their new D.A.R.E car during Monday's 4th of July parade.
The vehicle was equipped with lights, a custom wrap and other modifications from local businesses. It was entirely paid for by asset forfeiture and was no cost to taxpayers.
Officers also brought the new Camaro to Heritage Park for the annual 4th of July fireworks show, wrapping up a busy weekend for Freedom Fest.
Comments
comments