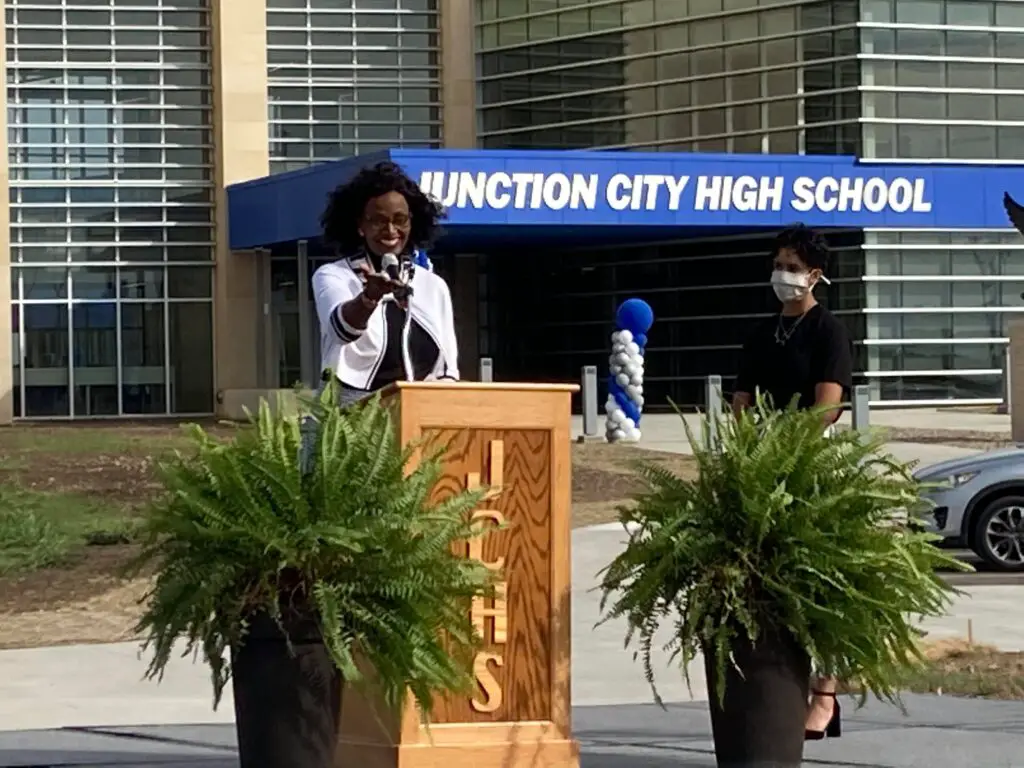 Junction City High School's principal is being reassigned and an associate principal will remain in place through the remainder of the school year.
In a letter to parents Tuesday, Geary County School District Superintendent Reginald Eggleston announced that Merrier Tartt is being reassigned. James Neff, the school's assistant principal has been named acting principal.
Tartt, whose name was Merrier Jackson when she was named interim principal in late 2020, was officially named principal in April 2021. She succeeded Melissa Sharp, who was suspended after allegedly telling a student to remove a hijab, a garment worn by some Muslim women. Sharp was later terminated.
Eggleston hasn't said anything further about the shakeups at the high school.
The school board has scheduled a special meeting this evening at 5:30 p.m.
The post Junction City High School principal carousel continues to spin appeared first on News Radio KMAN.
Comments
comments