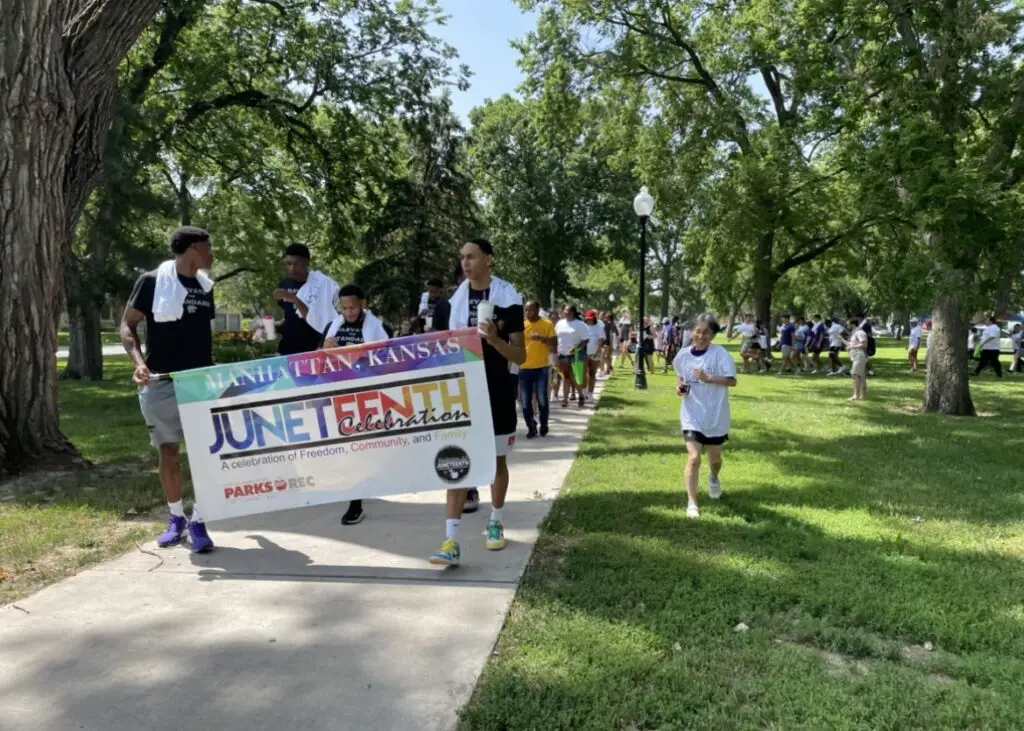 The Manhattan Juneteenth organization wrapped up a week of activities with a day in City Park full of local vendors, speakers, and a unity walk.
Mayor Linda Morse read out the Juneteenth proclamation in between stories about people who have recently passed and were pillars in the town's African-American community.
One of those figures being honored was Linnetta Hill, who passed away last November. Her husband Bill spoke with KMAN about the work his wife did for the community.
"She taught music for thirty years here in the grade schools… I wish she could have been here to see this. She was such a wonderful musician and we all miss her, not just me but the whole community."
Following these speeches, dozens gathered together for the unity walk around City Park.
Juneteenth volunteer Olivia Cooper explained more about what the unity walk is and what it represents for the community.
"The unity walk is a symbolic march about keeping the community together and keeping people involved… it's just a really important time for the community to come together and learn how to empathize with each other and work with each other."
Cooper also talked about the importance an event like this has to both her and the community.
"I feel like this has a positive impact on the community. It's really important for us to learn the similarities between each other. That is what the world really needs right now."
To learn more about Juneteenth in Manhattan and how you can get involved, check out the Manhattan KS Juneteenth Celebration Facebook page.
Comments
comments