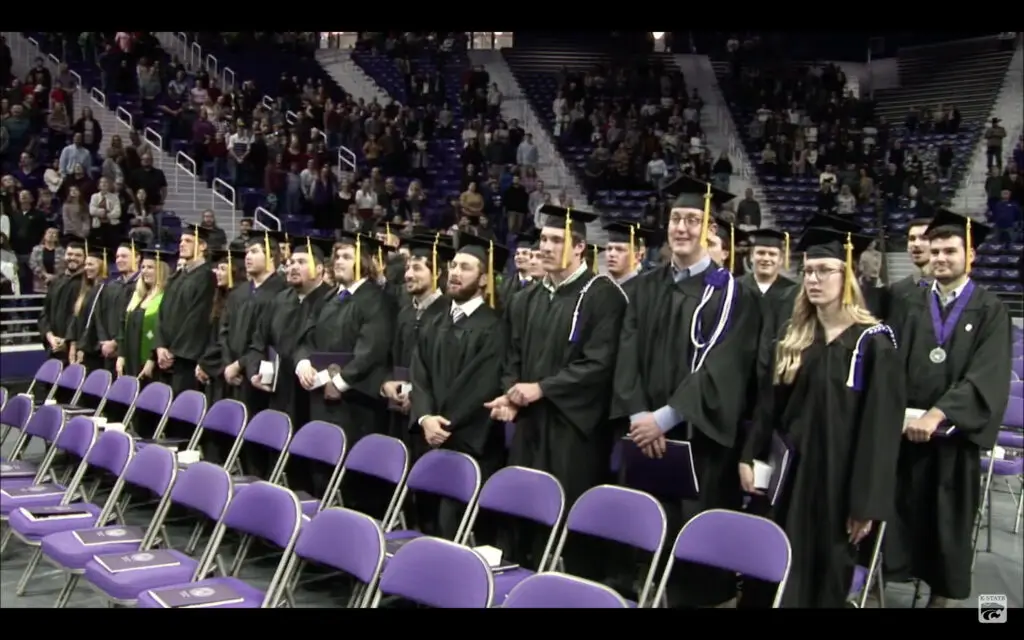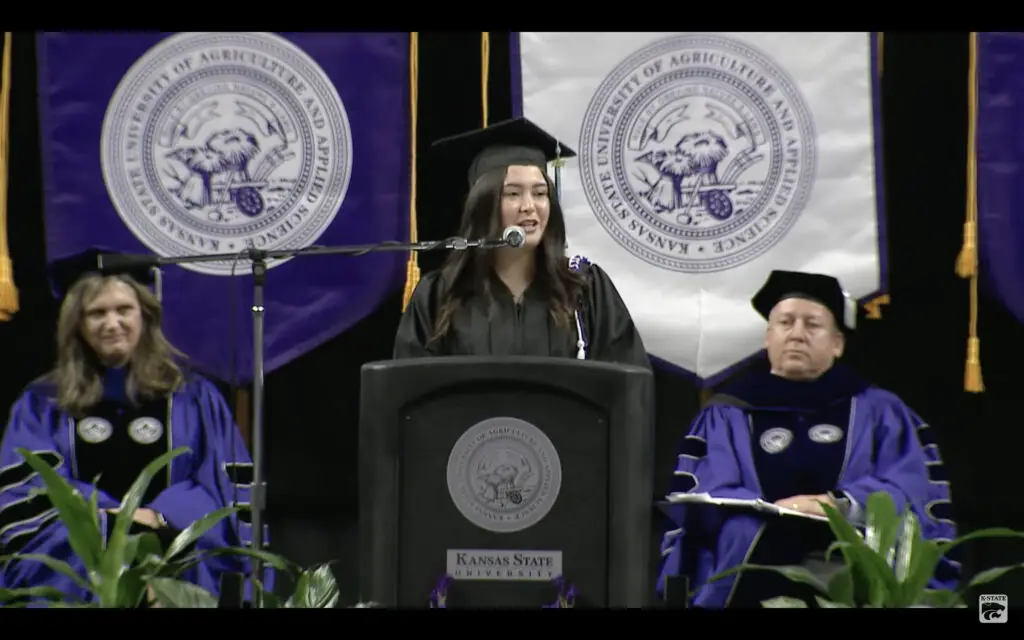 Fall commencement ceremonies were held at Kansas State University over the weekend.
K-State President Richard Linton delivered the commencement speech to the Graduate School  Friday afternoon at Bramlage Coliseum.
During his speech, Linton shared a picture from when he completed Graduate School at Virginia Tech.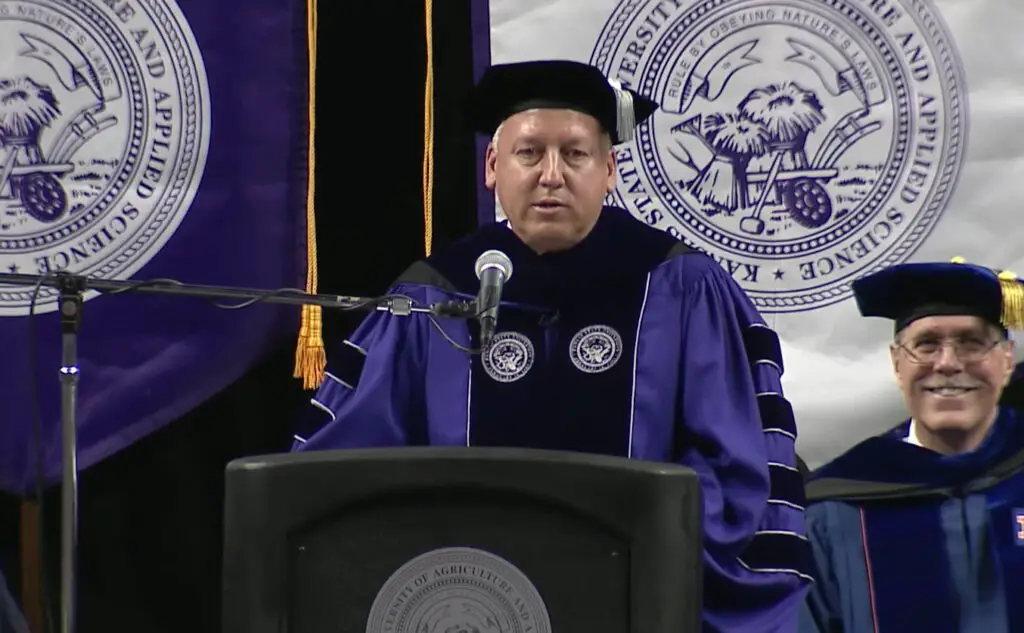 Oliver Brown Elementary fifth grade teacher Sally Lopez Gurrola offered sentiments to the College of Education undergraduates. A 2021 graduate of K-State, Lopez-Gurrola is currently working toward her Master of Science in Instruction and Curriculum. 
Lopez-Gurrola told graduates they should not be afraid of failure in the next endeavors after graduation.
The university says over 1,100 students were candidates for degrees this weekend.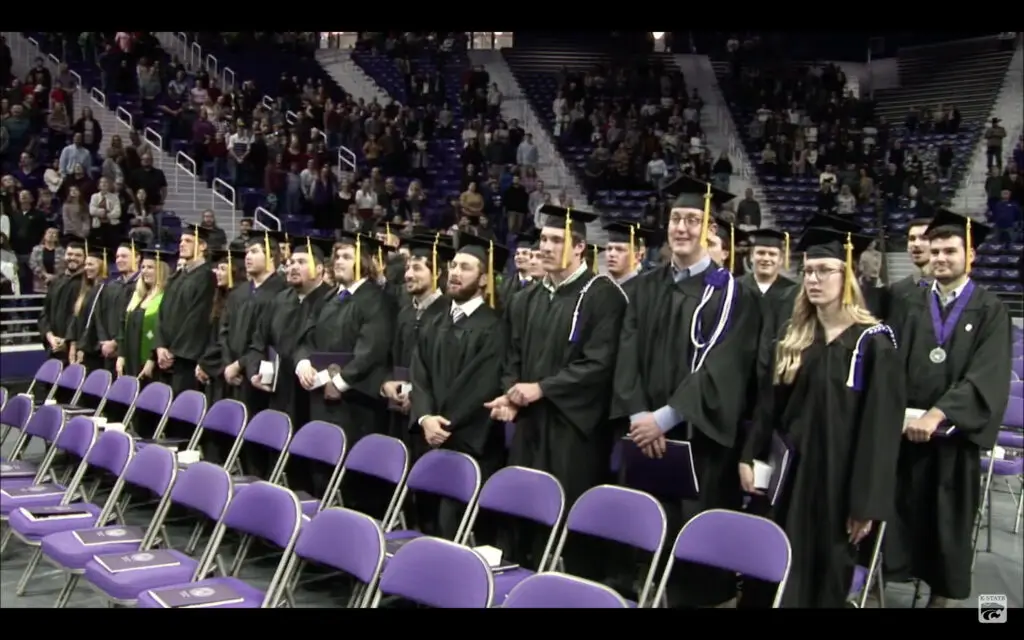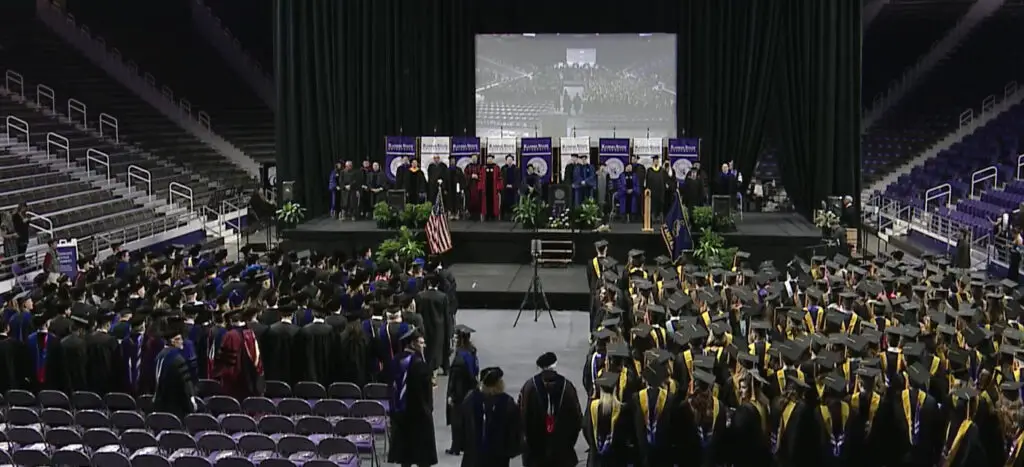 Ceremonies were held at Bramlage Coliseum and at the Student Life Center in Salina.
Finals are being held this week, with classes for students dismissing for winter break on Friday, Dec. 16. The spring semester begins Jan. 17.
Comments
comments