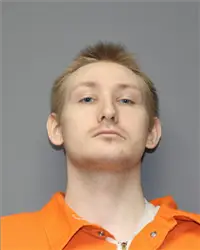 The Kansas Supreme Court has upheld the conviction of a man who failed to register with the state's offender registry and has ruled the law to be constitutional.
On the sole issue the Supreme Court granted for review, Daniel Genson III raised an insanity defense and claimed he was involuntarily committed just days after his time to register lapsed. The Riley County District Court rejected the defense because failing to register is a strict liability crime and precluded evidence of his mental health at trial.
Genson had also challenged the Court of Appeals majority refusal to two new claims raised under the Kansas Constitution Bill of Rights. 
Deputy Riley County Attorney David Lowden presented during oral arguments last October.
Lowden further testified that it's on the legislature, not the courts, to determine if current state policy prohibits fundamental rights from trumping what he says was a clear public welfare offense, in this case.
The Supreme Court majority ultimately agreed and noted that it had satisfied questions of constitutionality.
Kansas Department of Corrections records show Genson's appeal is tied to 2016 convictions for attempted involuntary manslaughter and aggravated assault out of Geary County. He remains jailed on those counts as well as three 2018 convictions from both Geary and Riley counties, including for battery of city or county corrections officers.
(Full oral arguments and the Supreme Court's written opinion are shared below.)
Comments
comments