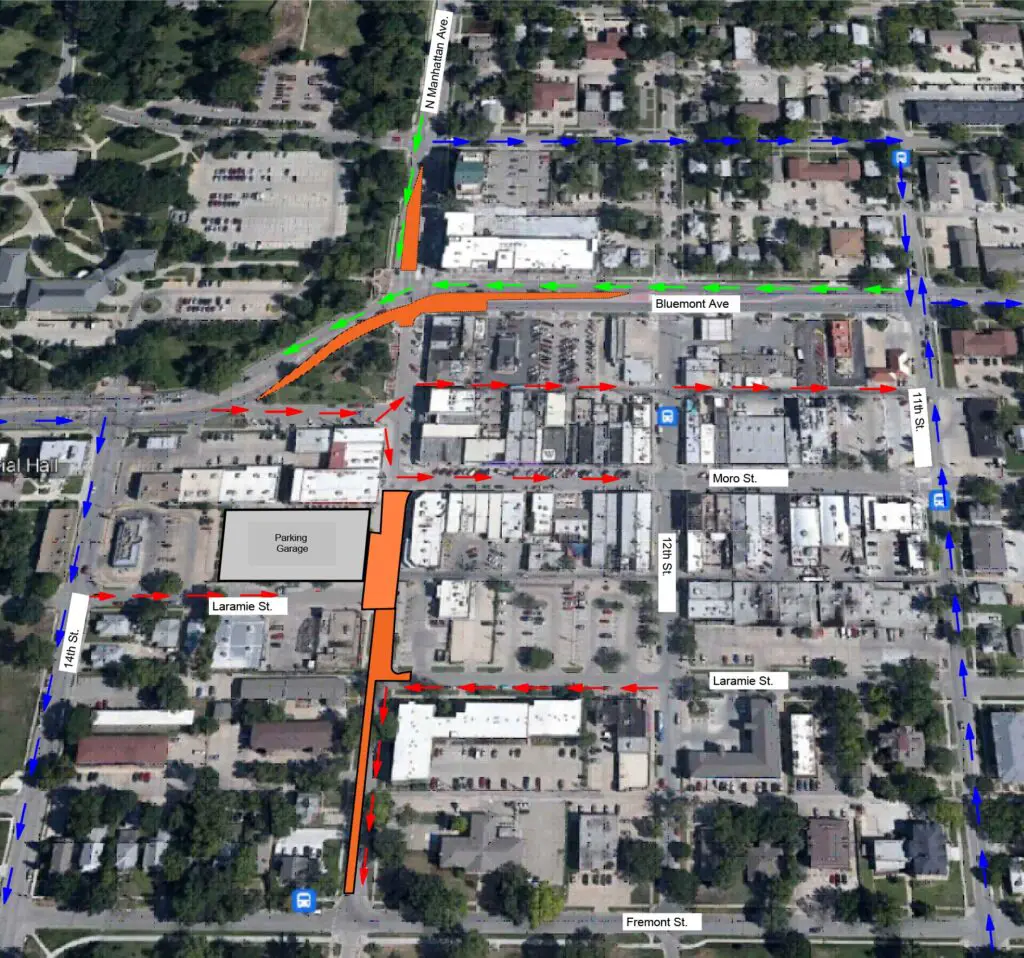 Traffic will be slowed around Bluemont and North Manhattan Avenue for the next few days.
Crews with McCown Gordon closed both eastbound lanes before sunrise Tuesday to pour new concrete but were expected to wrap up pouring in time for the morning commute, to allow the inside (north) eastbound lane to reopen.
Once the concrete has completely cured, likely by Friday, new 2-inch asphalt will be laid atop the concrete base. Once that is completed, city officials say Bluemont Avenue should reopen fully to all four lanes by this weekend.
The City of Manhattan Street Division began work on asphalt street repairs Tuesday on Claflin Road from Beechwood Terrace east to Browning Avenue.
That will reduce traffic on Claflin to one lane, with multiple closures in the area during this period of work. The closure will primarily affect customers of Radina's on the Hill. Motorists should be aware of workers and expect frequent shifts in work zones throughout the length of maintenance.
City officials estimate one week for the repairs to be completed.
Comments
comments