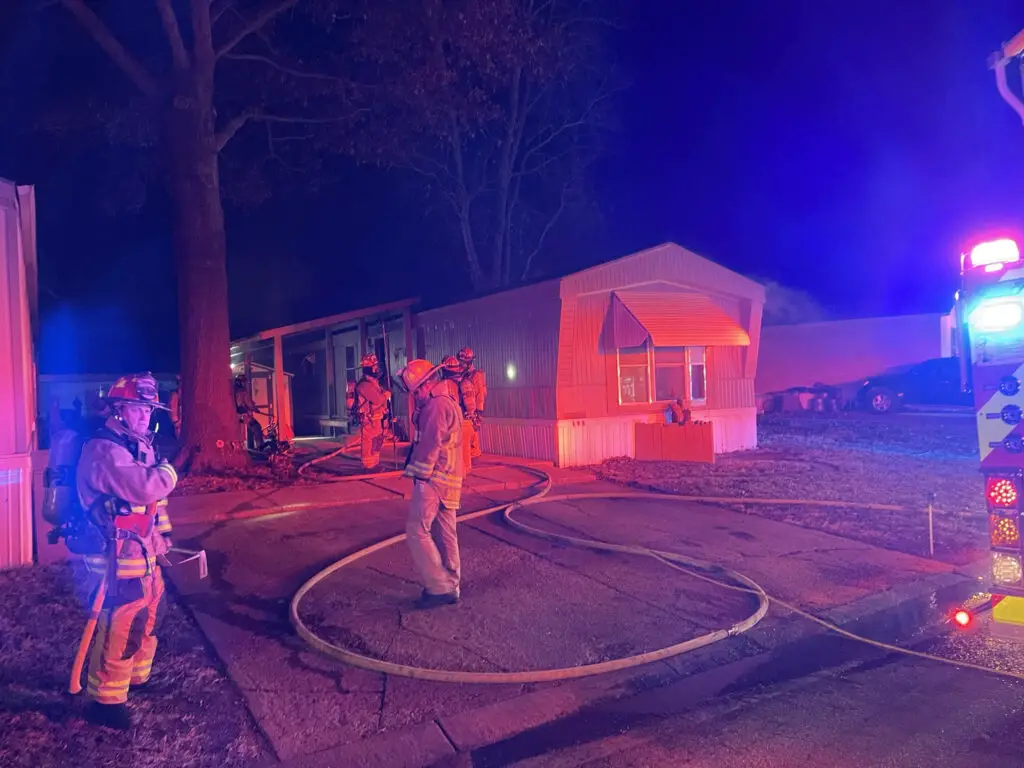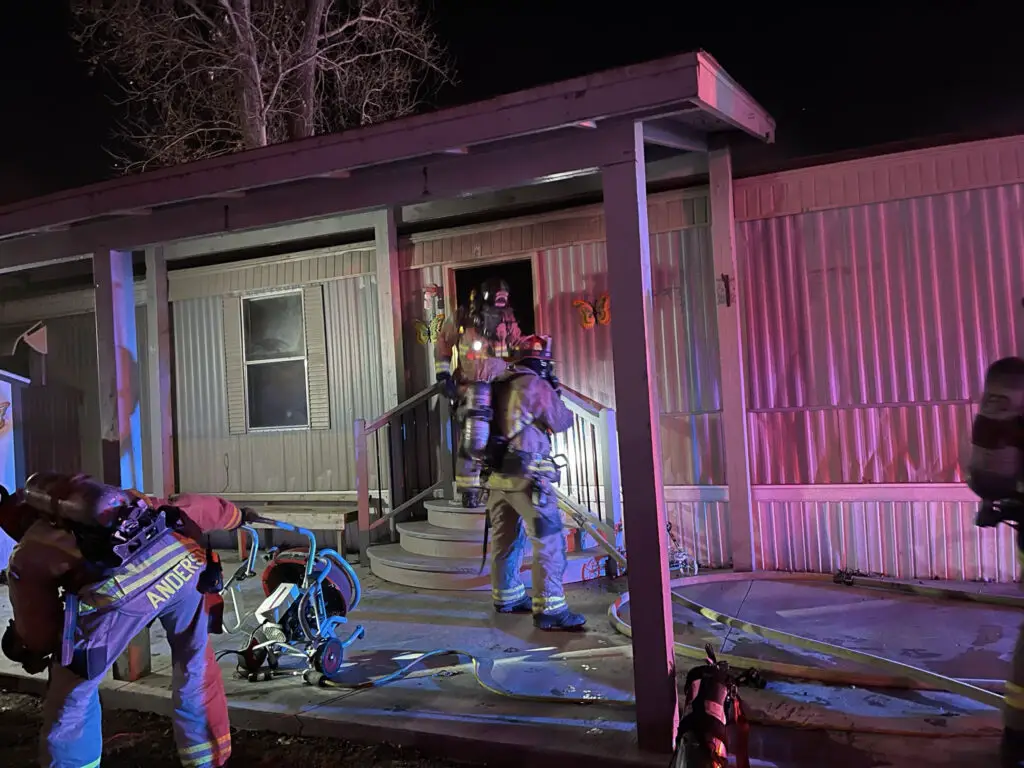 Firefighters responded Saturday night to a fire at a mobile home in Manhattan's Redbud Estates neighborhood, shortly before 9:30 p.m.
According to Deputy Manhattan Fire Chief Ryan Almes, two occupants and one dog were able to escape prior to crews arrival. Initial reports stated people were possibly in the home at the time of the fire, but a thorough search was done and found no one inside. No injuries were reported.
A total of 15 firefighters responded and had the blaze extinguished within 10 minutes.
Damage was estimated at $35,000 to contents and an additional $15,000 in structural damage. The cause of the fire remains under investigation.
Comments
comments