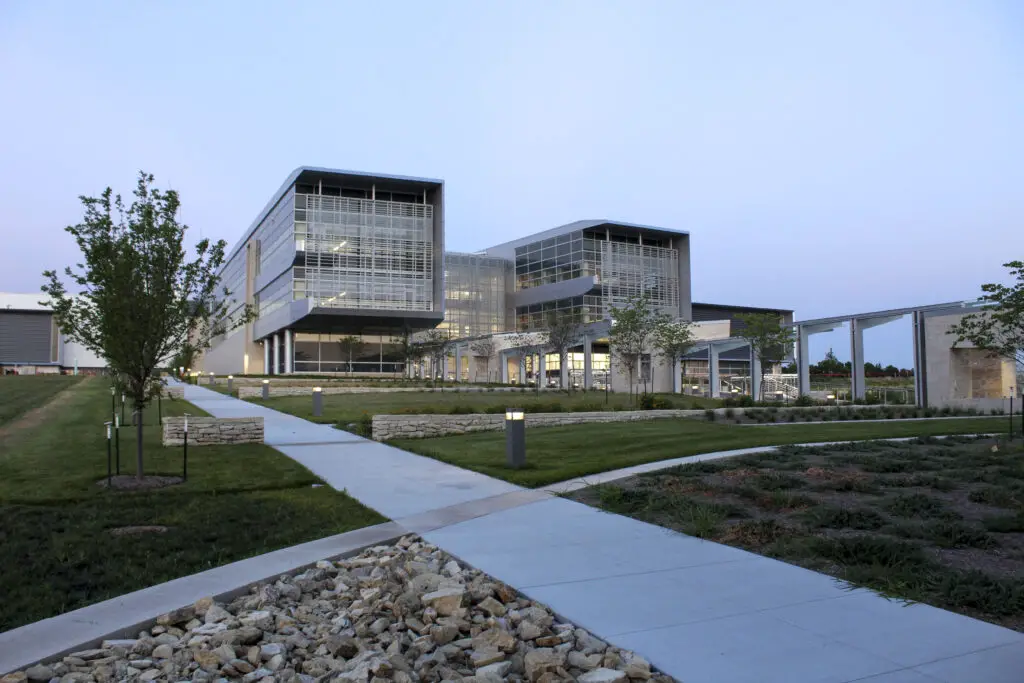 The U.S. Department of Agriculture is hosting a dedication ceremony and ribbon cutting for the National Bio and Agro-Defense Facility Wednesday morning.
NBAF leadership, along with a federal delegation will provide remarks during the event, tentatively scheduled to begin around 10:30 a.m. The event is not open to the public.
U.S. Sen. Jerry Moran spoke to KMAN Tuesday ahead of the milestone achievement.
Moran will be hosting US Ag Secretary Tom Vilsack Wednesday, who like Moran, was also at the groundbreaking in 2015. Moran says he anticipates many of the long-awaited industry partners will start locating to the region soon as NBAF's scientific mission comes online.
No research is happening at the $1.25 billion facility currently, with officials estimating a timeline of late 2024 at the earliest for that work to begin.
Comments
comments