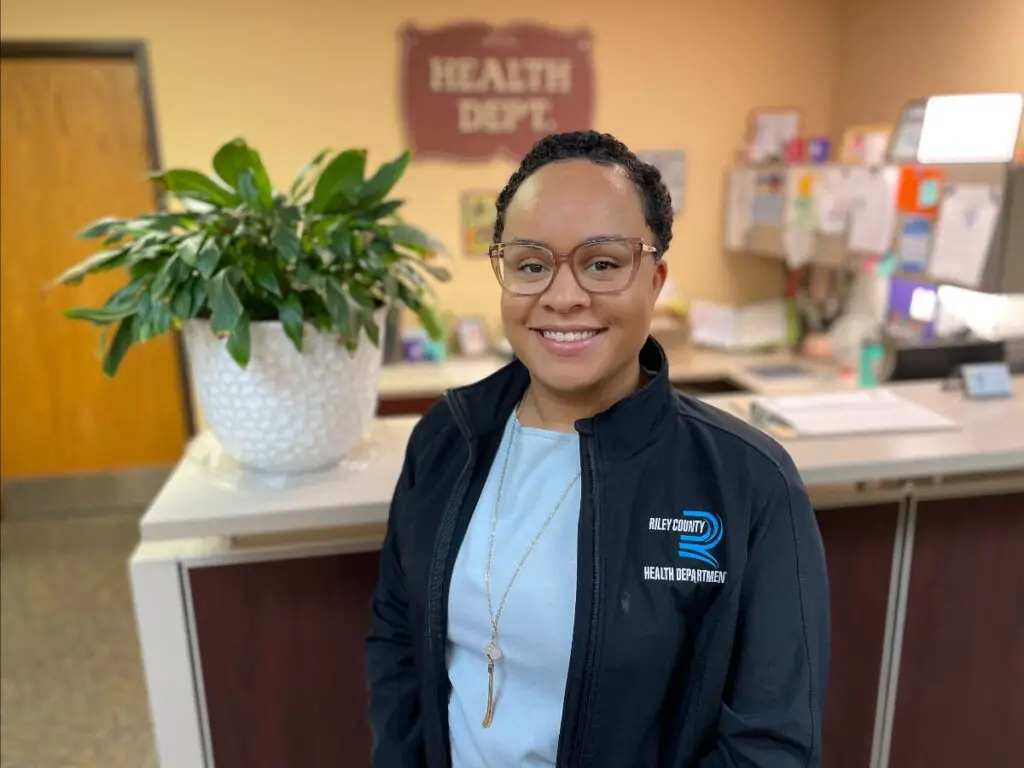 Riley County recently hired a new community health educator tasked with sharing opioid prevention education in the tri-county region.
Riley County Health Officer Julie Gibbs spoke about her new hire, Asia Sampson, during her Thursday update to the Board of County Commissioners.
"She started on November 19th and has done a great job so far. She's connected with a lot of our community partners including Kari Humes, who is our drug and alcohol counselor at USD 383. She's already met with the other two counties. We do share her with Pottawatomie and Geary County as well," Gibbs said.
The KDHE grant-funded position will make it possible for Sampson to collaborate with local schools and community organizations and share information about the dangers of opioid use directly with youth, educators, parents and others in the community. She plans to begin by visiting health classes at Manhattan High School this semester.
"She'll be meeting with Capt. Erin Friedline with RCPD next week. She's trying to get a sense of what's already being done in our community and where the gaps are so we can fill in those gaps. She'll be primarily serving with education on opioid use and misuse," Gibbs said.
Sampson's position will continue through August and will focus on preventive behaviors to address the problem before it starts, according to a news release from Riley County.
"With the presence of fentanyl in street drugs, it's important for people to understand that even one pill can kill," says Sampson. "I use the analogy of chocolate chips in cookies. When you mix the batter, you can't guarantee each cookie will have the same number of chips. A single counterfeit pill may get a large amount of fentanyl, enough to cause death, and there's no way to tell just by looking at it. I want kids to know the facts and feel empowered to make choices for their own safety."
Sampson began her career working as a pharmacy tech, and after nine years decided she wanted to focus more on public health and wellness. She joins the Kansas community from Alaska, where she earned a Bachelor of Science degree in biology from the University of Alaska Fairbanks.
Comments
comments