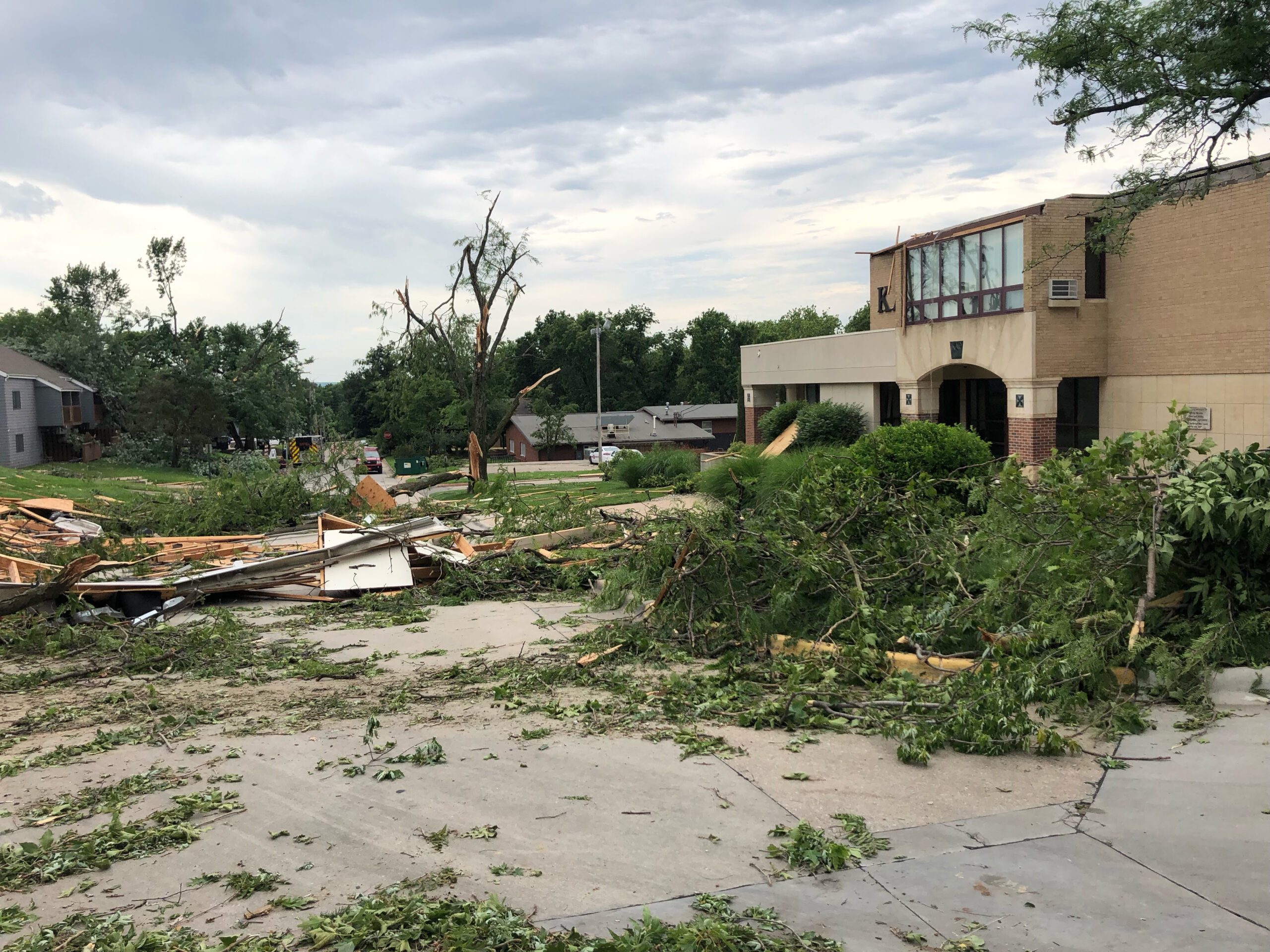 Damage caused on McCain Lane now confirmed to be caused by a tornado from Saturday's storms, says a new report from the National Weather Service.
A brief low end EF-2 tornado was on the ground around McCain Lane near the Country Club. In addition to the widespread wind damage across Manhattan Warning Coordination Meteorologist Chad Omitt spoke with KMAN about the updated report, and where that tornado touched down.
Omitt also mentioned that the cause of this brief low end EF-2 tornado was caused by a Microburst, which is a localized column of sinking air or "downdraft" within a thunderstorm usually less than or about 2.5 miles in diameter, as well as enhanced wind.
Omitt also spoke about why the report was updated to a confirmed tornado report within the city limits, and why it takes time to get the full picture.
Omitt reminds people that when a tornado warning is issued, to heed the warning and take action immediately, by sheltering on the lowest floor of a sturdy building, and put as many walls between you and the outside as possible.

Click to view slideshow.Click to view slideshow.Click to view slideshow.
Comments
comments