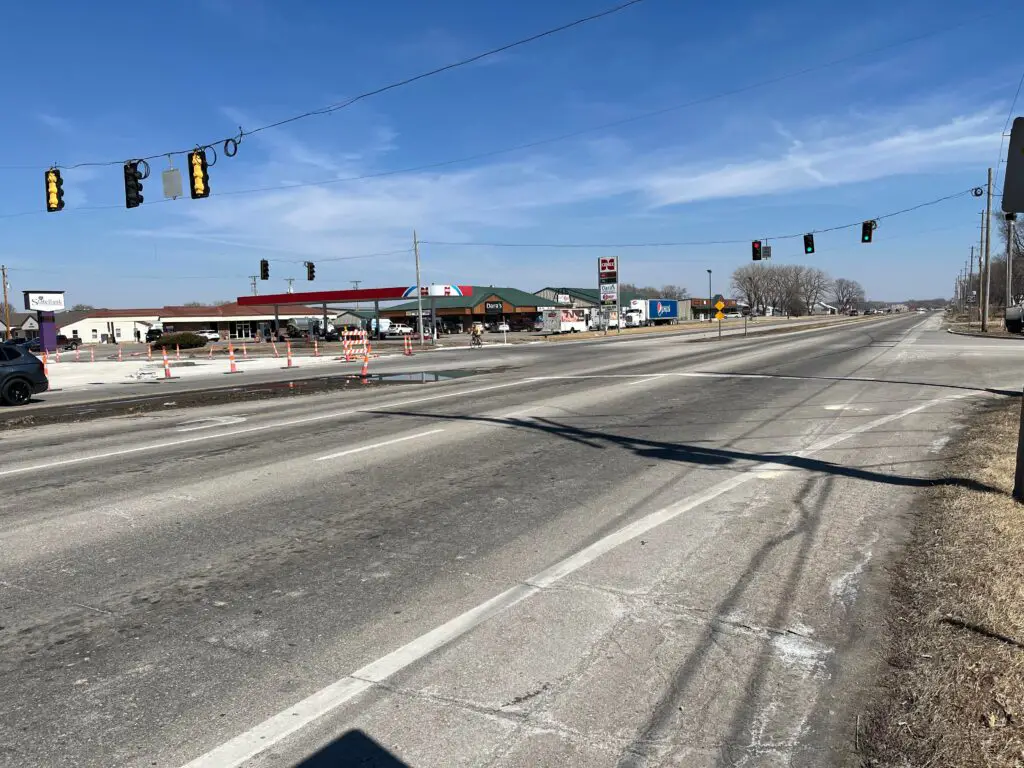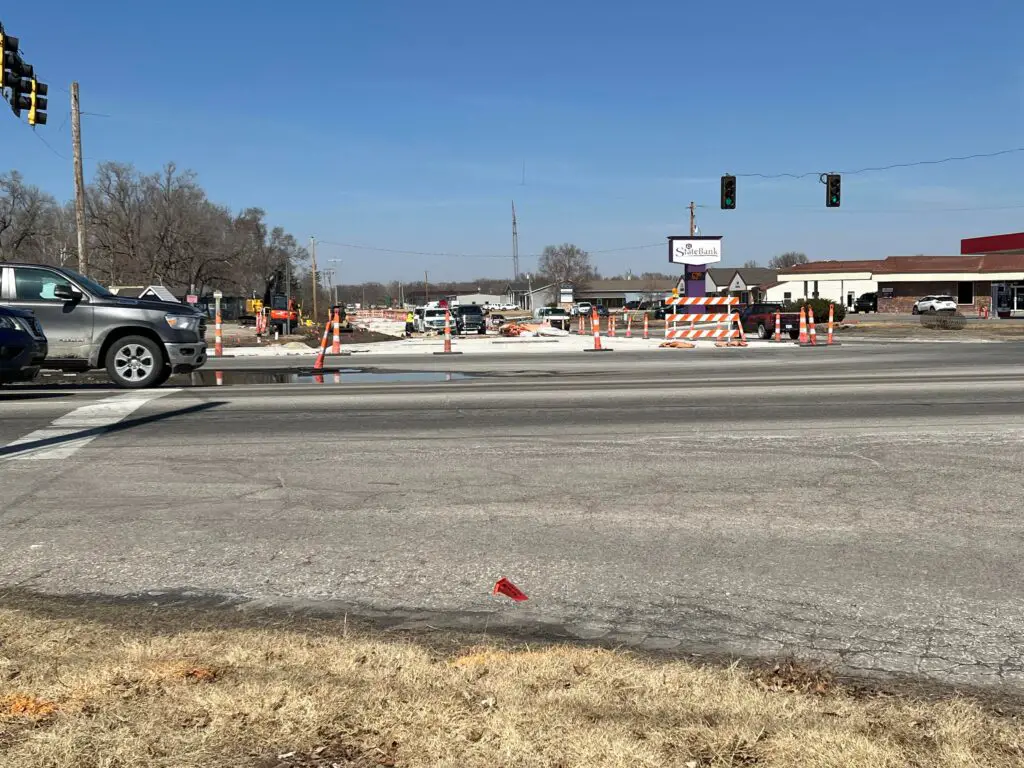 Ongoing construction surrounding Green Valley Road is expected to shift phases soon.
Pottawatomie County Public Works Project Coordinator Steve Roggenkamp says it's a sign the construction in that area is nearing completion.
"It will soon be shifting to re-construction of the left turn lane on 24 and the addition of a second left turn lane. To do that, traffic will have to be shifted to the two outside lanes," he said.
To ease with traffic concerns, a temporary traffic signal will be installed at Hwy 24 and Excel Road to shift northbound traffic going into the Green Valley area. Northbound traffic won't be able to utilize Green Valley Road during construction of the turn lanes. Roggenkamp says work could begin as soon as next week.
"It's kind of weather dependent but we're kind of thinking 3 to 4 weeks and we'll be out of there," he said.
Signage will be posted showing the traffic adjustments.
Pottawatomie County is currently working with the Kansas Department of Transportation on reconstruction and widening of Green Valley Road and improvements at the intersection.
The post Northbound traffic onto Green Valley Road to shift as project approaches next phase appeared first on News Radio KMAN.
Comments
comments