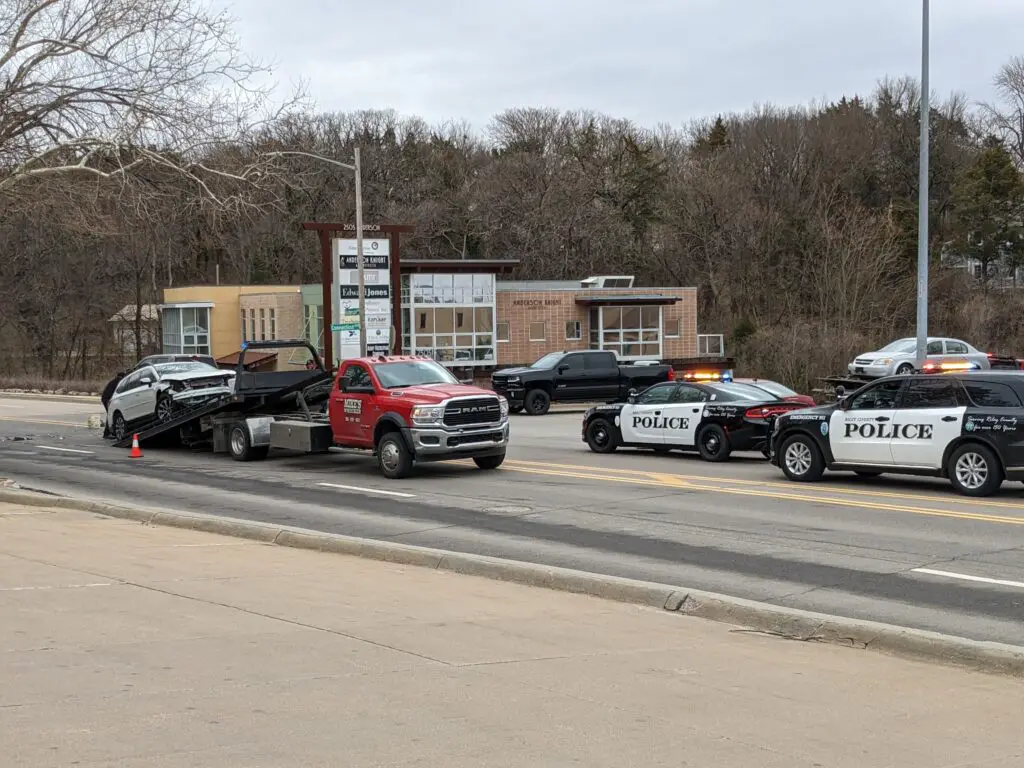 One person was injured Wednesday following a two vehicle crash near Anderson and Connecticut Avenues in west Manhattan.
According to the Riley County Police Activity Report, the accident occurred after an SUV driven by 20-year-old Lara Ana Graciela, of Manhattan, made an eastbound turn onto Anderson. Her vehicle was then struck by another eastbound vehicle from the front.
Graciela was transported to Irwin Army Hospital for treatment of neck pain.
The driver of the second vehicle, 34-year-old Emilie Boutry, also of Manhattan, had no listed injuries.
The post One person transported following Wednesday crash appeared first on News Radio KMAN.
Comments
comments