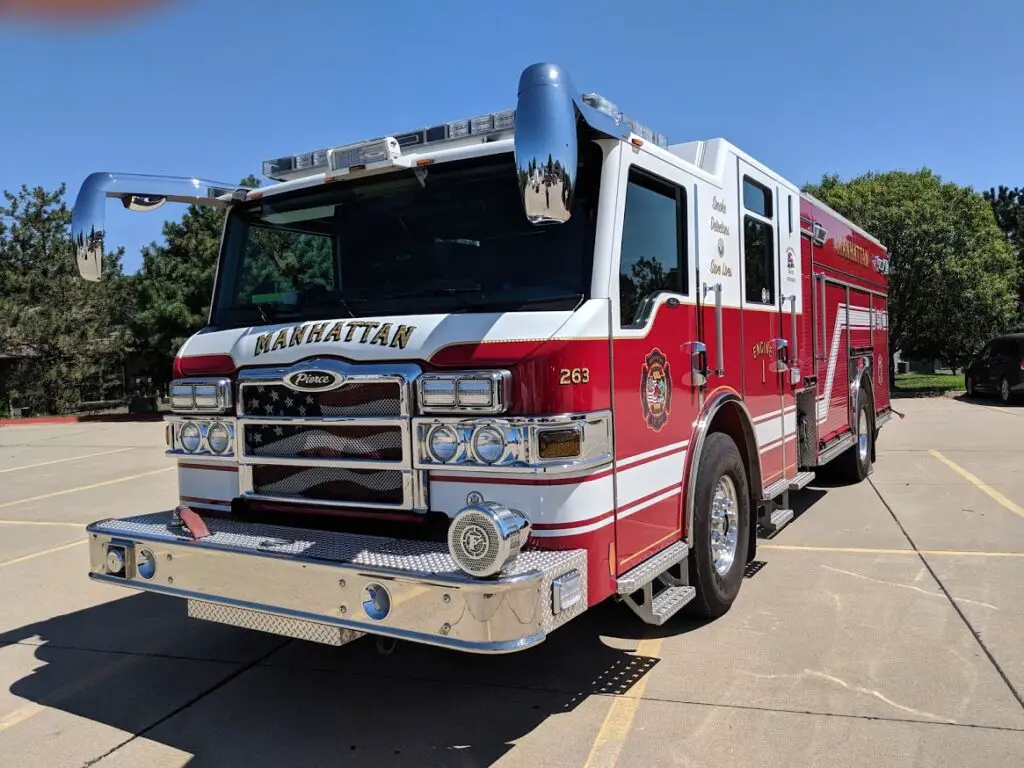 Firefighters responded to a house fire Sunday afternoon in southwest Manhattan.
The Manhattan Fire Department says crews were dispatched shortly before 12:30 p.m. to 2911 Dondee Drive. Upon arrival, firefighters found light smoke showing from the rear of the single-story home.
Crews searched the home for occupants and extinguished a stove fire that had spread into the hood and to the outside of the structure. The fire was put out within 10 minutes.
One occupant was evaluated on scene by Riley County EMS for smoke inhalation. That person and five dogs got out of the home prior to firefighters arriving on scene. Another dog was removed uninjured after the fire was extinguished.
Structural damage is estimated at $20,000 in addition to $5,000 in damage to the home's contents. The cause of the fire remains under investigation.
The post One treated for smoke inhalation following Sunday fire in Manhattan appeared first on News Radio KMAN.
Comments
comments