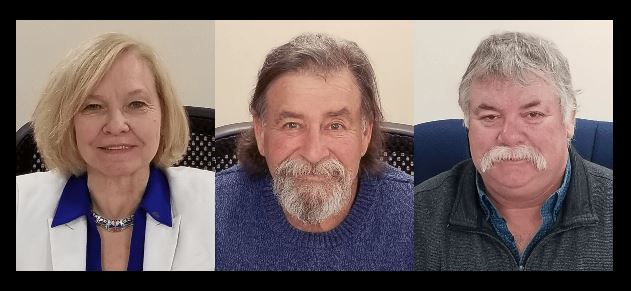 Pottawatomie County commissioners have approved a $39.3 million budget for the 2023 fiscal year.
The mill levy is up 1.238 mills to 29.885. It includes increases for employee wages, represented by a 6.5 percent cost of living adjustment and increases in fuel and equipment costs, all which total about $3 million. 
"You can look at it as an increase or you can look at it as maybe what should've been paid a little more or quicker over the last four or five years. I think that based on the wage end of it, I think our only option is raising the mill levy, just a little bit to help things out," said Commission Chair Pat Weixelman.
Weixelman apologized to residents prior to taking the vote Monday.
"It's something that I hate to do, I hated to do it, but at the time and for what we've been through the past couple of years, I think it's something we finally had to do. I apologize, but yet it would be hard to do something different at this point in time," he said.
The board held its revenue neutral rate and budget hearings Monday ahead of approving the 2023 budget. Governing bodies of taxing subdivisions in Kansas are required by law to publish notice of their intent to exceed the revenue-neutral rate and hold a public hearing prior to passing the budget. Revenue neutral rate means the tax rate for the current tax year that would generate the same property tax revenue as levied the previous tax year using the current tax year's total assessed valuation. 
(The budget summary as presented at Monday's Revenue Neutral Hearing is below)
Budget hearings aren't usually well attended, but commissioners heard feedback from several taxpayers not interested in such a high tax increase. According to County Clerk Dawn Henry, 15 residents attended Monday's hearings. One resident, who spoke later in the meeting asked commissioners to trim back or even delay some purchases of equipment for county departments. Commissioner Dee McKee said doing so could jeopardize services the county provides. 
"Keeping the equipment up is a way that we don't waste as much time fixing and we worked slowly to get passed that piece where we make sure that maintenance wasn't outrunning the process. I think we've made great headway on it. We aren't over 30 mills yet, which is amazing," she said.
One member of the public commented that will likely occur very soon, with the mill levy inching closer to that threshold in 2023.  Commissioner Greg Riat says he too wasn't a fan of raising the mill levy.
"I think we have to keep up with wages, and you can't cut fuel if you want the roads graded and you need the police, fire and ambulance. At the end of the day, I know what I wish for but I also know reality is," he said.
Pottawatomie County has long had one of the lower mill levies in the region and in the state of Kansas. During the meeting, County Administrator Chad Kinsley confirmed that the county's mill levy a decade ago was 25.7 mills. 
(Attached below: the draft of the 2023 Pottawatomie County Budget, which was formally approved Monday)
Pottawatomie County Budget 2023 – DRAFT (PDF)

Comments
comments