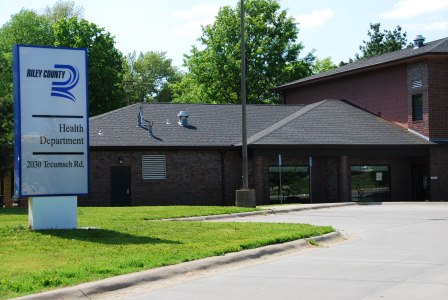 The Riley County Health Department is announcing that some services will be offered on a walk-in basis beginning March 1.
Appointments are still recommended, but not required for those needing routine immunizations or for COVID-19, TB skin tests, Plan B, blood pressure checks, vaccine titers to confirm immunity, B12 injections, head lice checks as well as testing, counseling and treatment of sexually transmitted infections.
Administrative Director Julie Gibbs says the goal is to reduce barriers and increase access to healthcare, as many services have only been available by appointment since 2015. Most family planning services, including women's exams and birth control prescriptions will continue by appointment only.
Walk ins and scheduled appointments can be made Monday through Wednesday from 8:30 a.m. to 4 p.m. Thursdays from noon to 6 p.m. and Fridays from 8:30 a.m. to 11 a.m.
The health department is also going away from its weekly COVID reporting and will now publish data every other week. The next report will be published March 2.
The post RCHD to offer some walk in services; COVID data to be published bi-weekly appeared first on News Radio KMAN.
Comments
comments