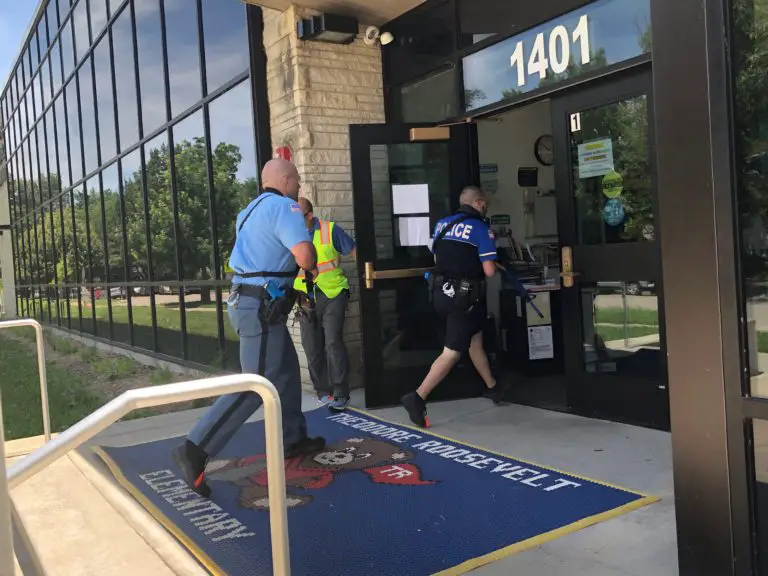 Anthony Middle School is this year's site for a joint active violence training exercise conducted by local emergency personnel.
That's USD 383 Board President Curt Herrman. The exercise will take place Tuesday through Thursday. The goal of the exercise is to streamline inter-agency cooperation during a crisis situation.
RCPD Administrative Captain Josh Kyle says part of the training involves improving response times to get to the injured. Typically, he says EMS and fire won't go into a building until police give the all clear.
Kyle says a few years ago they encountered a scenario where fire alarms were going off at a school building during a response, creating challenges to communication between agencies.
Local officials from RCPD, Manhattan Fire, Riley County EMS and other area agencies partnered with USD 383 schools each year to conduct the exercise, rotating between each of the district's buildings. Superintendent Dr. Marvin Wade says the training doesn't end once the exercise is completed.
RCPD Captain Erin Freidline has participated in the exercise for many years and says officers get a lot of value from it.
Patrons living near Anthony Middle School are advised that a high volume of emergency vehicles will be in the parking lot along with signage posted, indicating a drill is taking place.
Comments
comments