Authorities have recovered the remains of a man who went missing almost two weeks ago at Milford Lake.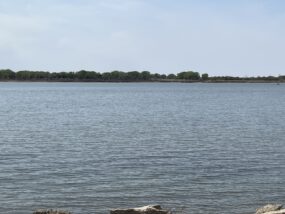 Members of the Geary County Sheriff's Office Marine Unit and the Geary County/Junction City Fire Department dive team, with the assistance of the Kansas Department of Wildlife, Parks and Tourism Parks Division helped recover the remains of Jesse Paul Sockness, of Lawrence, after his body was seen floating in the water. Officials say the recovery was several hundred yards north of where he was suspected of going into the water.
The incident is being investigated as an accidental drowning, pending autopsy results.
Authorities were called to the Eagle Ridge Campground April 30 in reference to a woman who had drifted to shore in a homemade water vessel, which she stated was found by the couple as the walked near Curtis Creek. The vessel became caught by wind and the man reportedly jumped into the water to swim to shore to call for help. He was last seen in the water as the woman drifted away.
Comments
comments