Riley County Commissioners on Thursday unanimously approved increased utility rates for 2023 for the Deep Creek Sewer, Hunter's Island Water, Konza Valley Water and University Park Water and Sewer districts.
The move comes on the heels of the City of Manhattan increasing its rates for water by 4% and sewer by 3%. They also estimate a 3% increase in both utilities over the next few years, on top of an average 20% rate hike last year. Commissioner John Ford says he recognizes the problem isn't unique to Riley County and "begrudgingly" seconded a motion to approve the new rates, effective March 1.
Deep Creek Sewer and Hunter's Island customers will see an average 25% increase on their overall utility bill, while Konza Valley will see a slight increase to account for the city's rate and employer raises.
University Park customers will see a $1 increase on its water rate and increasing the capital replacement fee for both water and sewer from $4.25 to $5.
A complete table showing the new rates is available below.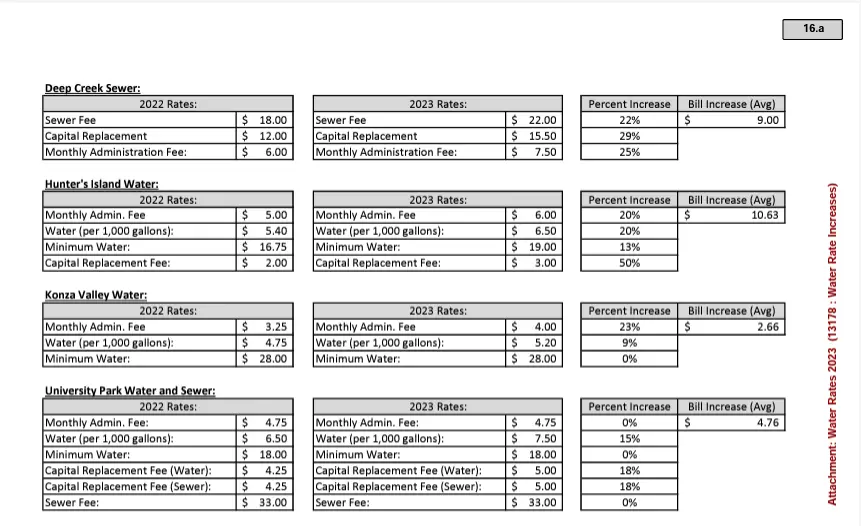 Comments
comments