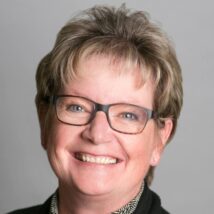 Rock Creek School Board members held a special meeting Monday, where a new superintendent was named.
The board has hired Joan Simoneau, who is wrapping up her sixth year as superintendent and elementary principal at USD 369 Burrton. The board approved a 2-year contract with her. She succeeds Kevin Logan, who has accepted a position as the next superintendent at USD 460 Hesston.
Simoneau has served also as middle and high school principal at Burrton, a position she held for four years prior to becoming a superintendent. She's also a former Kansas Teacher of the Year nominee. According to a release from USD 323, Simoneau was selected based on her alignment and experience with characteristics identified during a community input survey prior to the search.
Simoneau's contract begins on July 1.
Comments
comments