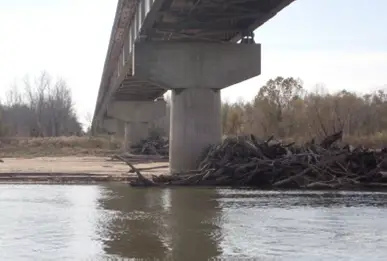 More federal dollars could soon be available to fund repairs to the Belvue Bridge.
Pottawatomie County Administrator Chad Kinsley told commissioners this week that Sen. Jerry Moran's office has been actively seeking Congressionally Directed Spending dollars.
Sen. Moran is requesting $6.4 million on behalf of the Kansas Department of Transportation for rehabilitation of the existing bridge which crosses the Kansas River. Earlier this month Pottawatomie County agreed to beef up its local match from 35 to 40 percent to improve its chances of getting some federal funds.
It's estimated that a bridge rehabilitation could cost roughly $11 million, with a portion to be paid by Pottawatomie and Wabaunsee counties.
Comments
comments