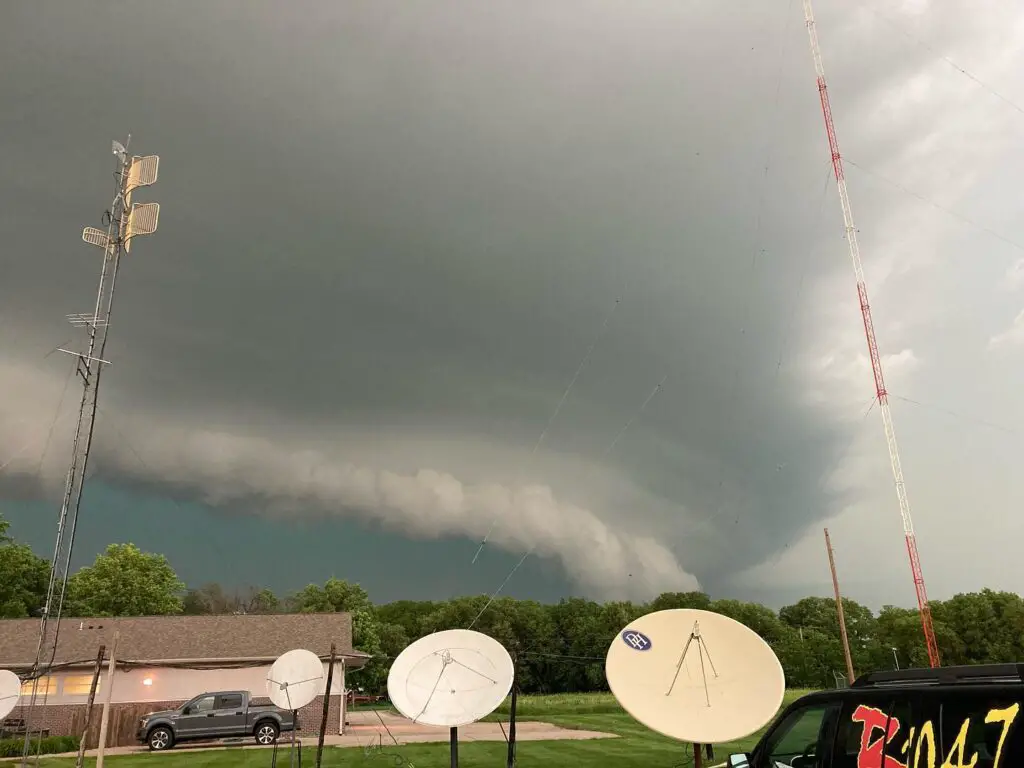 Tornadic thunderstorms impacted the Manhattan area Saturday night, producing a confirmed tornado near Tuttle Creek State Park on what was the 14th anniversary of the 2008 tornado, that caused widespread damage in the Little Apple.
Numerous trees were uprooted at Tuttle Creek State Park Saturday, in the River Pond area and officials late in the evening announced that the campground would be closed until Monday while cleanup continues.
Joshua Hunt, of Wamego, just purchased a new 16 foot Bunkhouse camper two weeks ago, only to see it blown onto its side from strong winds Saturday evening. His family sought shelter with many others at the campground and described witnessing the powerful storm.
Hunt says he and his family remained in the shelter for well over half an hour before coming back out to assess the damage.
According to the National Weather Service, a confirmed tornado was spotted five miles southeast of Tuttle Creek Lake shortly after 7 p.m. and peak wind speeds were measured at 82 mph near Keats.
Tree limbs were down across the city and debris was scattered throughout the area. Damage was also reported to the roof of the Chi Omega Sorority House.
Thousands remained without power late Saturday night due to numerous downed power lines in the area, which could become problematic for some customers Sunday with forecast highs in the upper 90s and a heat advisory in place throughout the daytime and evening hours.
Comments
comments