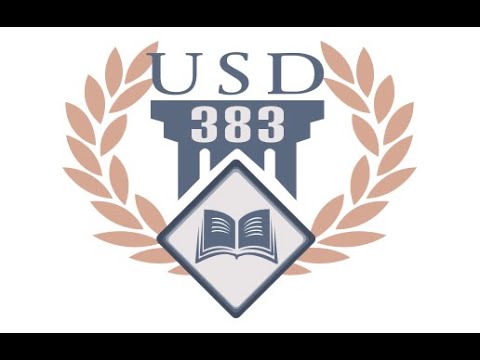 The Manhattan-Ogden School Board unanimously approved some significant changes to its Pandemic Response Plan Wednesday, including the disbanding of its medical advisory committee.
"We've reached the point where our default now is no longer being closed and are there opportunities to open. It's more of a default of let's open things up unless you have a good reason why we can't," said Dr. Marvin Wade, USD 383 Superintendent of Schools.
It also means the district will no longer update its COVID-19 data dashboard, following suit with the Riley County Health Department, which has changed its data collection. Wade says an addendum to the pandemic response plan is to relax some of the visitor restrictions in district buildings.
"Schools can begin to allow more parents and volunteers in but we do want the building administrator to keep track of additional adults. We don't want to block people from coming in, but at the same time if our gym holds 300 we don't want 500 showing up," he said.
At the discretion of each building's principals, parents will be able to eat lunch with their child at school, as long as they reserve a time by 9 a.m. the same day. Board Vice President Darell Edie was pleased with the board deferring to building principals.
"I appreciate leaving this to the principals and allowing them to slowly ramp things up because they know their buildings better than anybody," he said.
The changes take effect Monday, to allow each buildings administrators time to discuss plans for opening things back up.
The post USD 383 to disband medical advisory committee, relax visitor restrictions to schools appeared first on News Radio KMAN.
Comments
comments