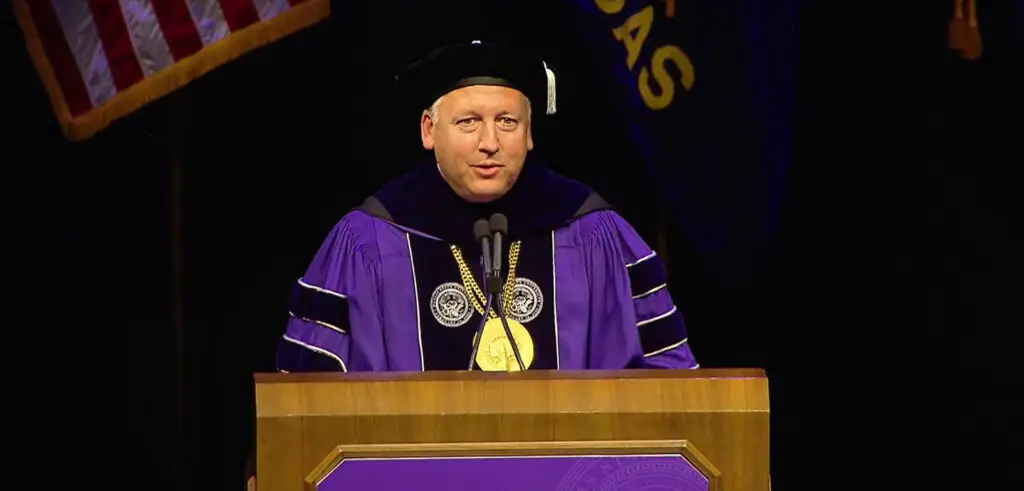 Kansas State University inaugurated its 15th university president Friday.
President Richard Linton officially took on the title following a ceremony held in McCain Auditorium.
K-State's Faculty Senate President Dawn Saucier spoke about the key factors they considered during the search process.
Kansas Board of Regents Chair Jon Rolph had the honor of conferring the title of University President.
Kansas Governor Laura Kelly spoke highly of the new president and his goals for the future.
Through the signing of the Land Grant Promise, President Linton has already taken steps towards these goals and is excited for what the future has to offer.
A live-stream of the ceremony can be found at k-state.edu/president/inauguration
Comments
comments