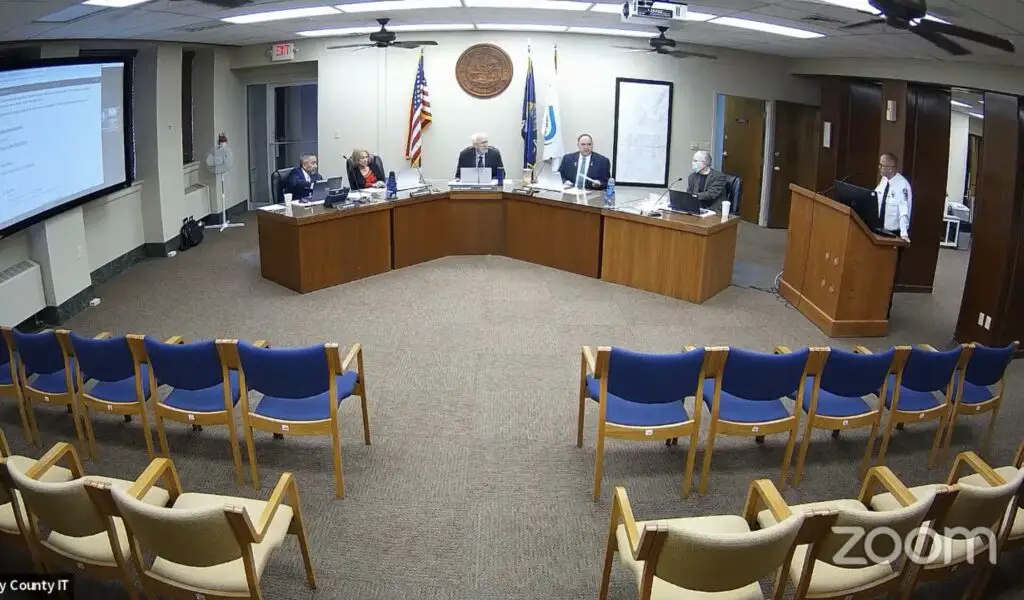 Riley County Commissioners were presented Thursday with a briefing on its EMS headquarters renovation project, which is currently under design.
Director David Adams shared concepts for a first floor plan that ArchImages is proposing as well as a concept for a possible basement for the facility, to serve as space for an emergency operations center and conference space.
A geotechnical study had been planned for next week, but Adams says that process has been streamlined and got underway Thursday.
Adams says there is a possibility to keep the current EMS space as a storage facility for equipment for both EMS and Emergency Management officials. Emergency Management Director Russell Stukey says there is money available in CIP that is currently being considered to build a storage facility at the Public Works building.
Commissioners will revisit the EMS headquarters discussion on Dec. 15, with likely more information to be shared from ArchImages.
Plans for a new EMS station in northern Riley County are beginning to take shape as well.
Adams told commissioners Thursday that Anderson Knight Architects recently presented two designs for the driveway into the future facility. The first one included an entrance from the main highway, while the second featured an alley for better traffic flow into the parking lot. 
The alley currently doesn't exist. Adams says he plans to meet with architects next week and expects more clarity on when construction might begin. 
The project is expected to go out for bids in the first quarter of 2023.
Comments
comments