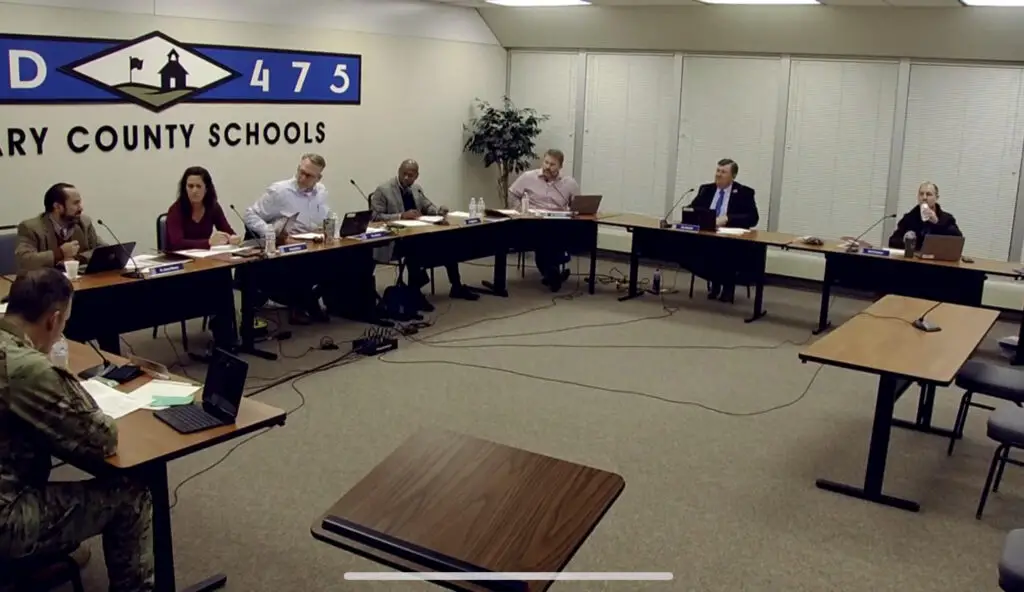 USD 475 school board members are moving forward with an application for a federal defense community infrastructure program (DCIP) grant to help fund a future early childhood education center proposed on the site of the former Junction City High School.
Results likely won't be known until August. Board members Thursday expressed frustration about how district staff presented the application process, with some board members believing they had approved a motion that didn't fiscally bind the board with matching funds. However the district at a previous meeting had noted it had earmarked $15 million of its own funds for such a project. Superintendent Reginald Eggleston.
The OLDCC Eggleston is referring to is the Office of Local Defense Community Cooperation.
With an estimated cost currently projected at $31.5 million, district officials hope the federal grant dollars will cover the difference. Chief Operations Officer David Wild…
The board's decision also formally rescinds the previous decision to sell the former high school property, with the district to maintain the property until results of the grant are known. The board's decision also included deed acreage to the city in support of its library project with a proposed location on the southeast corner of the property. 
At one point during the meeting, board president Ron Johnson and fellow board member Jason Butler continued to lobby for a potential two site early childhood development center, something that the board has not given consensus to explore.
Comments
comments