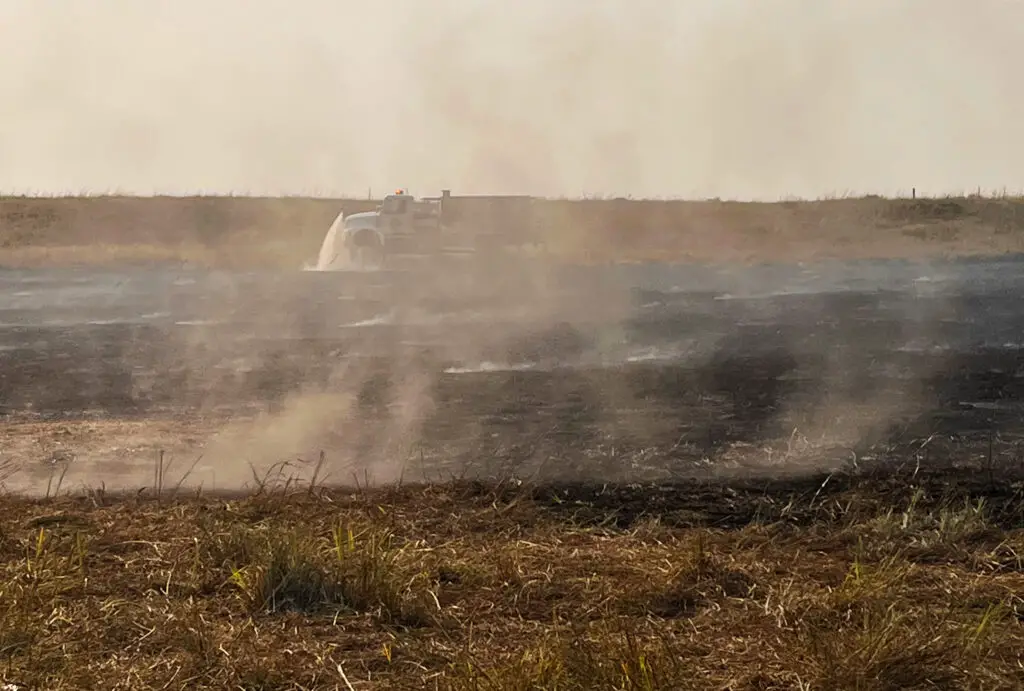 Riley County officials say a brush fire reported near Randolph kept firefighters busy Thursday, scorching an estimated 30 acres of private property.
Firefighters were dispatched around noon Thursday to the 9600 block of Windy Hill Road and contained the fire. Windy conditions reignited the fire later in the day, prompting a second response before the fire was fully contained. No structural damage was reported.
One civilian was injured in a crash involving an ATV and a Riley County Fire District No. 1 firetruck responding to the fire. RCPD says 62-year-old Steven Salzman, of Leonardville was transported to Ascension Via Christi for treatment of non-life-threatening facial and leg injuries.
Deputy Fire Chief Doug Russel issued a statement Friday urging residents and property owners to closely monitor any outdoor burns and re-check them for several days after the fire is extinguished.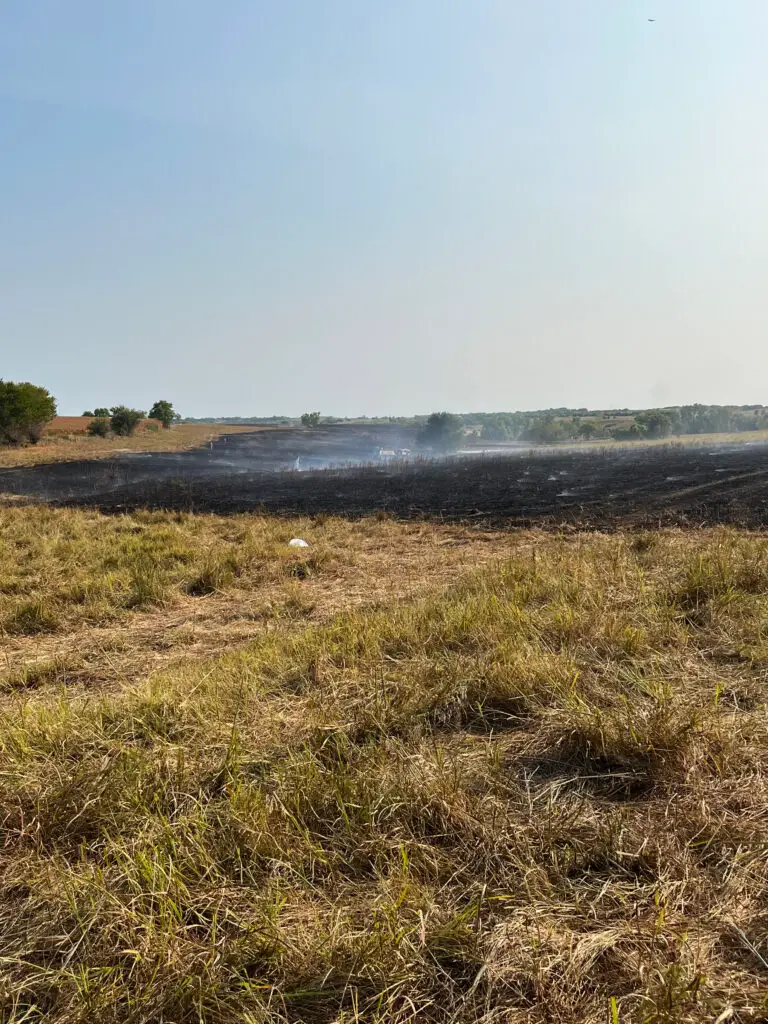 Comments
comments