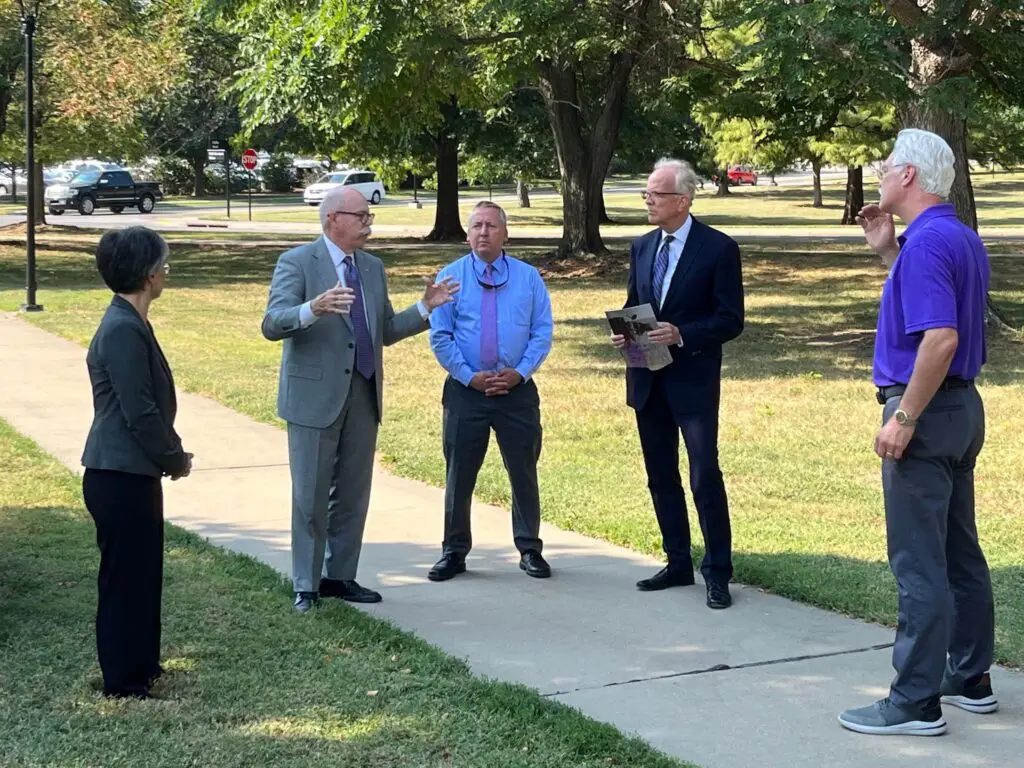 Senator Jerry Moran joined a group of Kansas State University officials Friday in touring Shellenberger Hall, the future site of the Global Center for Grain and Food Innovation.
The Kansas Board of Regents in 2020 approved $5 million in startup funding from the legislature for K-State to create a new Institute for Global Food, Health and Biosecurity. The College of Agriculture plans to eventually demolish Shellenberger, creating a modernized facility for future ag students. Going forward Moran says he'll be seeking opportunities for federal funds and other avenues to aid K-State's efforts.
Moran says some students may choose against coming to K-State because of the outdated facilities.
The Kansas City Animal Health Corridor, which extends from Manhattan to Columbia, Missouri boasts more than 300 companies and organizations involved in animal health and nutrition.
Moran will continue his tour of the region this weekend, as he'll provide remarks at a 9/11 remembrance ceremony Saturday morning at Fort Larned.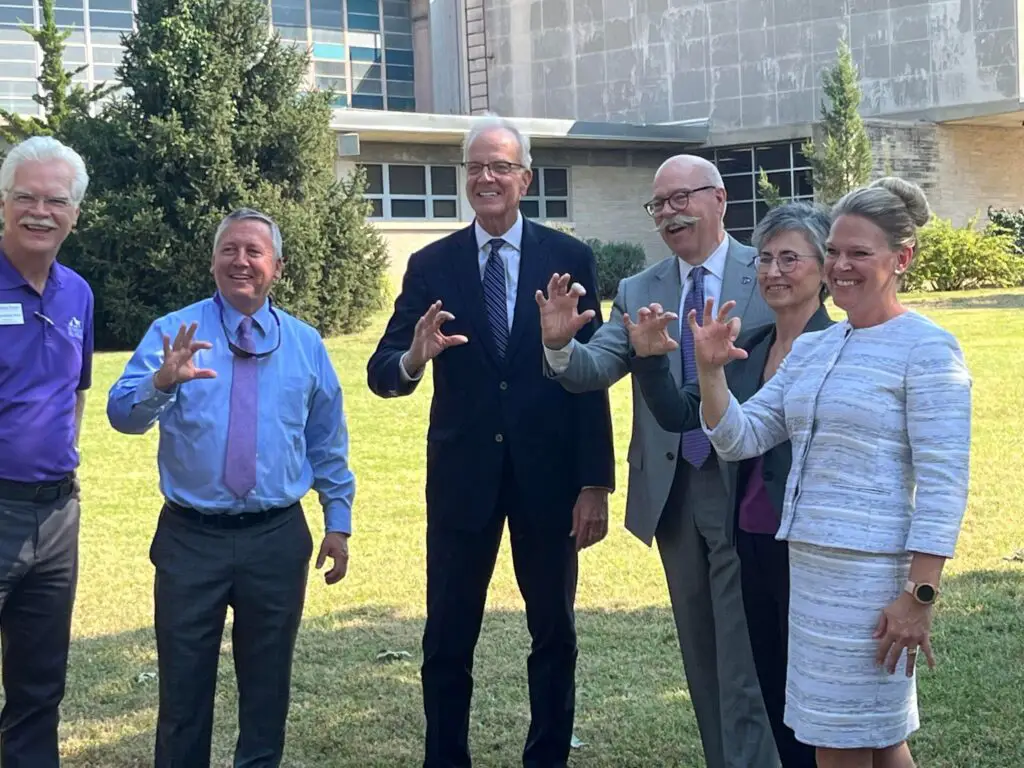 Comments
comments