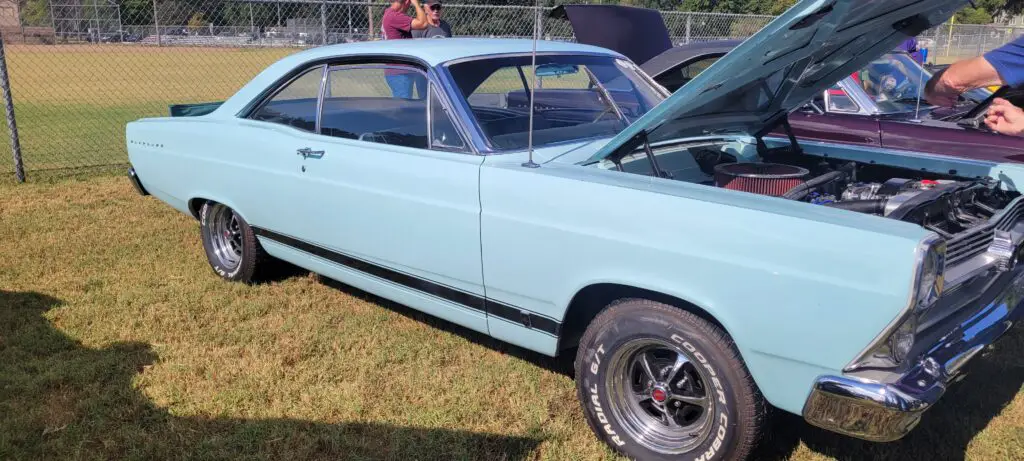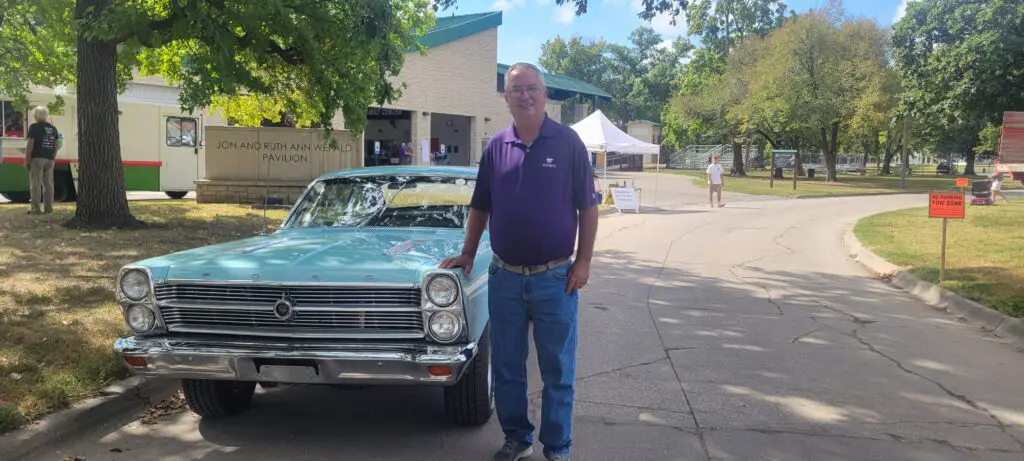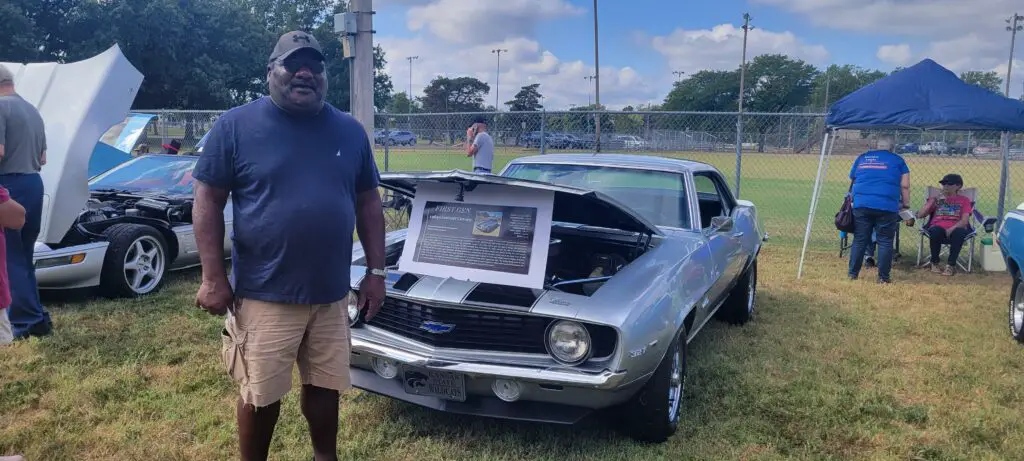 All eyes were on Calvin Wilson as he slow-rolled into Manhattan's City Park on Saturday. Wilson, of Junction City, drove his 1966 Ford Fairlane GT so he could show it off at
the annual Yard Art Classics Car Club's: Cars in the Park. Listen to Wilson describe his vehicle here:
Wilson says the fundraising is great, but it isn't his primary reason for participating. He likes his car and he likes seeing the other cars. He likes classic cars of all kinds, shapes, and sizes. Wilson stresses, "…but I do like my Fairlane." Unfortunately Wilson was called into work, cutting short his opportunity to admire the other cars. His Fairlane was still drawing attention as he was leaving the park.
Cars in the Park
Organizer and enthusiast Gary Kraner thought the weather was perfect to be outside admiring more than 120 vehicles. In fact, the sunshine and comfortable temperature drew a large crowd to see the antique, classic, and late model vehicles being shown off. Kraner was equally pleased with raising money for non-profit organizations in the area.
Listen to
Kraner explain how the money is raised:
Kraner added that the Midwest Dream Car Collection Museum donated $1,000 this year.
Herman Brooks Jr., originally from Detroit, has lived in the area for more than 40 years. He says he enjoys the annual Cars in the Park car show because he gets to stroll down memory lane.
Brooks says he's pleased that the show raises funds for non-profit organizations in the area, but he's mainly there to admire the cars:
Brooks especially enjoys seeing the older muscle cars. The event is expected to raise more than $5,000 and will be divided between five non-profit organizations in December. This year's beneficiaries have already been chosen: Flint Hills Breadbasket, Manhattan Emergency Shelter, Katie's Way, the SAVE Farm, and a wounded soldier program.
Comments
comments